Why your neighbors' renovations matter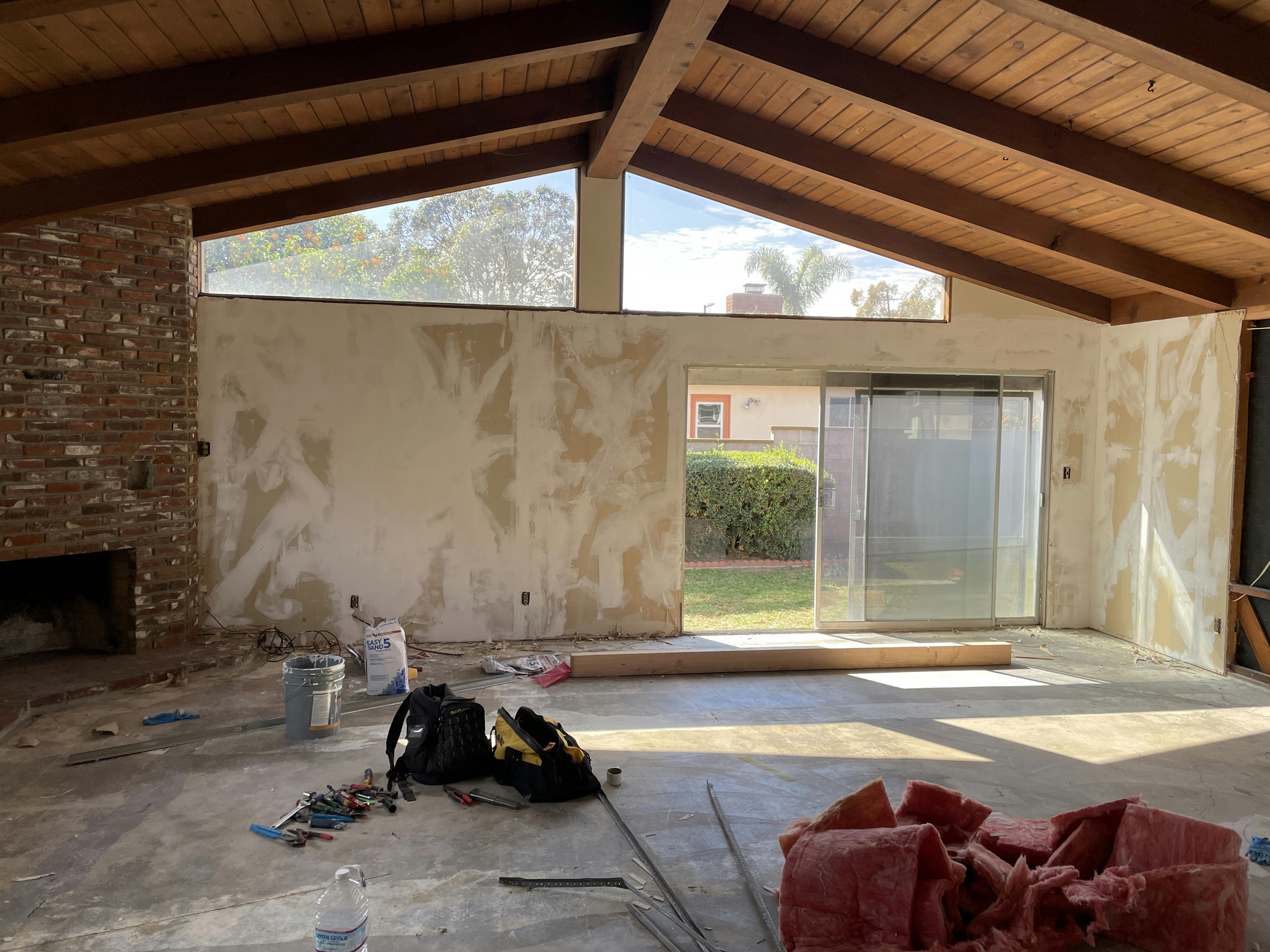 What you'll learn: 
How local renovation trends can increase your home's value
What renovation trends tell you about your local market
How to take advantage of local renovation trends
When to avoid local renovation trends
If you're like most people, your home is your biggest investment, and protecting that valuable asset is an ongoing endeavor. Certainly 2021 saw a significant uptick in home renovations as people spent more time there. In fact, homeowners invested 15% more on renovations than they did in 2020. But even if that levels out, you're right to wonder what types of projects your neighbors are undertaking and how those renovations will impact your own home's value (hint: potentially a lot!).
You may know that having dilapidated homes nearby will impact your home's value in a negative way. The opposite is also true: If people improve their homes, they will not only increase the value of that home but also of the community. This ripple effect is especially evident when new buyers come in and breathe new life into dated properties. There goes the neighborhood — in a good way! 
Being aware of local renovation trends will also help you better understand how you should invest in your own home. Not all projects are equal. When considering potential renovations, you'll want to pick the projects that provide the highest return on your investment, especially if you have a limited budget. Knowing which projects are popular near you will help you weigh your options and make informed decisions — and ideally get the most bang for your hard-earned buck.
How can improvements to neighborhood homes increase your home's value? 
Keeping tabs on your home's value is important. You never know when you might be tempted to sell. And sometimes, life intervenes and you decide to sell your home unexpectedly, whether for a new job offer, family obligations, or early retirement. Or maybe you can now work remotely and plan to move to that idyllic place of your dreams. Your home's value is equally important if you decide to refinance your mortgage or take out a home equity loan or line of credit (HELOC). The terms you get for either of these financial tools will be based on the equity you've built up since purchasing your home — and increased home value typically means increased equity (because equity is the value of your home minus the balance of your mortgage). 
There's good news for homeowners: In general, home values are on the rise. Driving that upward climb is an influx of pandemic-era buyers as well as the spike in improvements by existing owners who have decided to stay put while riding out the seller's market (if you sell high you inevitably have to buy high). One recent report indicates that 72% of homeowners plan to make at least one improvement in 2022. So if two neighbors invest in a bathroom remodel and a third in a first-floor addition, those upgrades are going to be reflected in higher sales prices.  
How does your neighbor's kitchen renovation increase your own home's value? The answer lies in something called comps, or recent sales of comparable homes within your community. For example, if you own a three-bedroom, two-bath, 1,500-square-foot ranch style home, its resale value would be based, in part, on recent sales of homes with similar traits and features. Comps are typically within a one-mile radius of your home, unless you're in a more rural area, and they include homes sold in the last three to six months. Current listings don't count. Higher comps translate into higher resale value for your own home — and improvements to neighboring homes drive up the comps. 
But there's more: One way to differentiate your property from these comps is by pointing out recent improvements that go beyond what those other homes offered. 
Where can you find comps? Real estate brokers can run the numbers for you, but only if you are seriously considering a sale. Otherwise you can easily see comps in real time on your free Realm dashboard. Plus, Realm includes up-to-date data about comps in your current home value estimate.
See how comps are impacting your home value
What can you learn from local renovation trends? 
Keeping up with home renovation trends — and especially local renovation trends — is not just about keeping up with the Joneses. There are lessons to be gleaned from what's popular.  
For starters, national trends can tell you a lot about what buyers will be looking for when shopping around. Remember: Buyers come from all over. In 2022, people across the country are expected to be pouring money into creating home-spa bathrooms and luxury kitchens, and that's something you should know. Likewise, you should be aware of the general shift away from open floor plan living to more defined spaces and an interest in expanding total living space (such as by converting a basement or garage) in light of the pandemic. Homeowners also invested more in 2021 on patios, terraces, decks, and other outdoor spaces, a trend that is projected to continue into 2022. 
More localized trends will help guide you in making the upgrades that resonate the most with buyers in your particular area. For example, what are popular paint colors in your neighborhood? Are people replacing their vinyl siding with wood clapboard or stone veneer? Do you see more backyard sheds and/or guest houses cropping up? What about landscaping?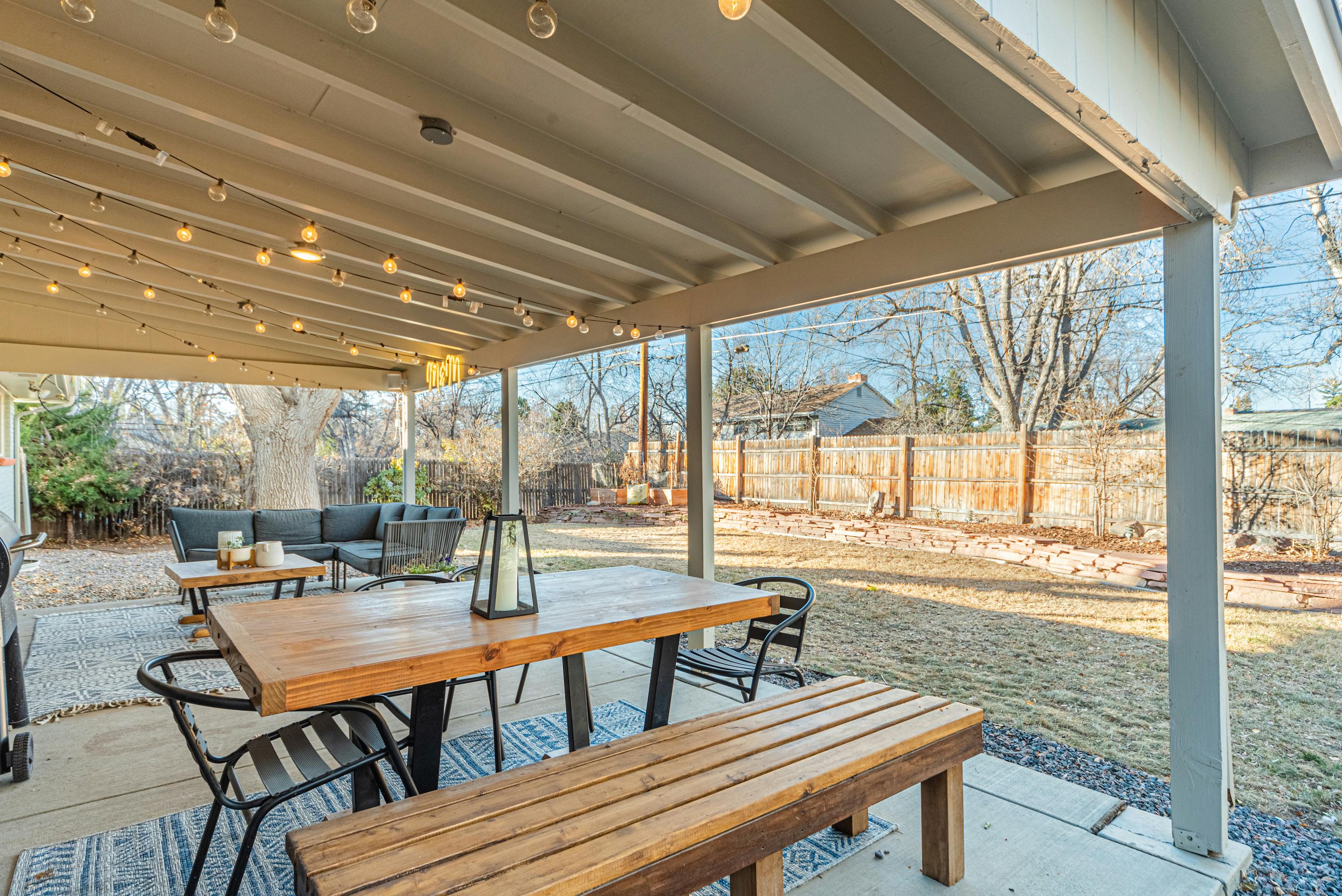 And imagine if five homeowners in your neighborhood recently added an enclosed porch or a backyard home — that's a pretty clear indication of what potential buyers are going to be looking for. Put another way, if you were to put your home on the market at the same time as those owners, you might come up short. Therefore you might want to consider similar projects. 
And while not as obvious, local renovation trends can be driven in part by state or local government rebates and subsidies for eco-friendly initiatives such as solar paneling and geothermal heating. Why not take advantage of these cost-saving programs to make your home more energy efficient — and attractive to like-minded buyers!
How to take advantage of home renovation trends 
Let's say you discover that a handful of your neighbors are converting their garages into livable spaces, whether family rec rooms, home offices (or gyms), or rental apartments. Before you hire a contractor to convert your own garage, you'll want to do your homework to see what it will cost and how much value it will add to your home. Realm's project pricing and ROI estimates take into account how much value a project will add in your local market based on comps with completed projects. This way, if the numbers don't pan out, you can explore other local renovation trends to see if they offer higher returns. 
When should you avoid jumping on the bandwagon? 
The goal of any renovation is to focus on projects that will stand the test of time rather than any "hot" trends (aka fads) that might quickly look dated. Especially if you're planning to sell soon, beware of anything too specific or personalized, like graphic tiles or bold wallpaper — save those individual statements for furniture, rugs, and other items you can take with you. Then lean into more classic and neutral updates for your home's main features, such as flooring and other big-ticket surfaces like countertops and backsplashes. 
That goes especially for kitchens, where you may be tempted to go overboard. You probably don't need to splurge on high-end materials either unless you are in a high-end market. Focus instead on replacing tired cabinetry and countertops and outdated appliances (and go with mid-range models for those).
By all means renovate for your particular market. It is entirely possible to over-renovate your home beyond what you will ever be able to recoup. If all the homes on your block sell within a certain price range, don't expect your home to sell for much above that range by making lots of costly improvements. And know that some projects, no matter how well done, simply will not move the needle much on your home's value. That's especially worth keeping in mind for more costly upgrades. 
Using Realm helps you make smart decisions about which projects to do and how much to spend. With accurate pricing and ROI estimates that include local data, you can be sure you're making the right investments in your home. Plus, you can customize your project plans to see how different materials and finishes impact your bottom line. 
What home renovations tend to score the highest in ROI? There are certain projects like kitchen/bath remodels and "curb-appeal" updates (like a fresh coat of paint and a spiffy front door) that are perennially profitable, but it really boils down to your precise location — something that scores high in an urban center might miss the mark in a more rural setting. Likewise project ROIs can vary greatly across regions, such that a swimming pool might be more attractive to buyers in warmer (and/or landlocked) locales. And finally a realistic ROI will need to be based on your specific home. Again, that's where Realm's data-driven dashboard tools can prove insightful, allowing you to hone in on the improvements that make the most sense in your situation. 
More importantly, what projects should you think twice about? It's a good idea to steer clear of anything too idiosyncratic unless you are willing to swallow the cost for pure enjoyment. Just because your (eccentric) neighbor turned his front lawn into a zen rock garden with a koi pond and water fountain doesn't mean you need to follow suit — even if he sold his house after a competitive bidding war.
Ultimately you'll need to do the math and figure out what improvements fit within your budget and make the most sense for your specific home. Realm has the tools to do just that. In your free project planner, you can sort projects by cost, ROI, or even those projects that are frequently added in your area. And when you customize projects, you can see how different materials and finishes impact budgets. It's an at-a-glance snapshot of your home's untapped potential — and a smart way to decide which local renovation trend to bank on.
Published by Realm
Get more out of your biggest asset: your home. Realm shows you what your home could be worth & how to access more of its potential value. View more posts