Top 7 things you should know about HVAC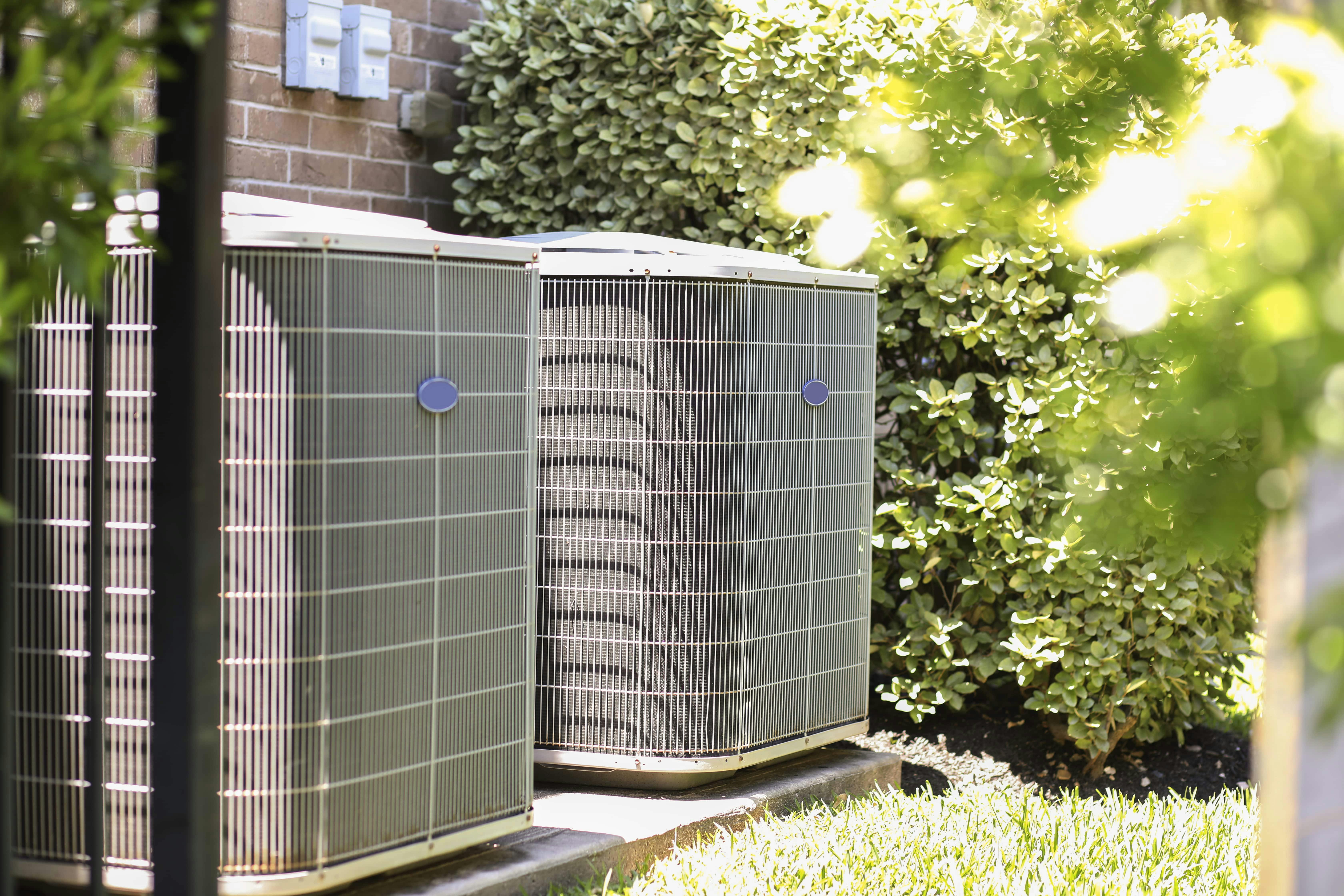 When it comes to living comfortably in your home, there are few appliances more important than your HVAC system. HVAC, which stands for heating, ventilation, and air conditioning, helps keep your home cool when the weather's warm and warm when it's cold. We teamed up with InHome Home Services, the leading Massachusetts-based HVAC firm, to dig into seven things that every homeowner should know about HVAC.  
Log in or create a free Realm account to see local HVAC pricing and how upgrading your system can increase your home value. Realm's easy to use dashboard provides home renovation suggestions and property-specific cost and ROI estimates to give homeowners the confidence they need to manage their biggest asset — their home.
In this article you'll learn 7 things that every homeowner should know, according to the experts at InHome Home Services.
1. What does HVAC stand for?
HVAC stands for heating, ventilation, and air conditioning — essentially any appliance that moves air between indoor and outdoor areas. Plumbing includes a system that uses water, such as a boiler or water heater.  These appliances are typically powered by gas, oil, or electricity. HVAC includes the installation, repair, and servicing of furnaces, heat pumps, and air conditioning (ducted and ductless), and plumbing includes boilers and water heaters. HVAC and plumbing specialists will also perform regular maintenance such as filter cleaning or replacement, and duct cleaning. Any HVAC or plumbing installation or maintenance should be performed by a licensed professional, for both safety and the validity of your warranty.
2. What are the current trends in HVAC?
HVAC is all about efficiency right now, whether you're replacing an old appliance or upgrading to a more efficient model. High-efficiency HVAC can be pricey, but you'll recoup the cost through lower monthly bills, and you're greatly reducing your footprint. Installing high-efficiency HVAC appliances in your home is almost as effective as giving up your car! Installing high-efficiency appliances will absolutely increase the value of your home.
More and more people are looking into heat pumps, which offer the highest efficiency rates of any heating and cooling appliances. Heat pumps can be ducted or ductless. Ductless mini splits are a particularly efficient option because you only heat/cool the spaces you use rather than heating/cooling your entire home.
Combination gas boilers, or combi boilers, are also an increasingly popular option. Combi boilers combine a hot water tank and boiler into a single high-efficiency unit, which provides your home with both hot water and central heating. A combi boiler heats water directly from the water main, as you need it, so there's no need for large, inefficient water storage tanks. 
3. The old way of getting HVAC updates is time intensive
When you work with a traditional HVAC company, the process from purchasing an appliance to having it installed is unnecessarily long. Customers are left to do their own research, often without a good understanding of what they're looking at. Customers typically contact multiple companies for quotes and wait to hear back. There are sales calls and site visits, and installation may not happen immediately because installers are busy. 
4. With the right partner, you can get a new HVAC system installed in a single day
When it comes to HVAC, finding the right partner can make a world of difference. If you live in Massachusetts, you're in luck! InHome's system is designed to make it easy on homeowners and can be completed from start to finish in a single day.
A typical installation from InHome looks like:
9am - Arrival and set up
We stage the work area to keep your house spotless.  We then turn off the existing heating or cooling and safely dispose of the old system.
10am - Get to work
We measure and cut the necessary pipework, add venting, ductwork, or refrigerant (based on the system type), and mount the system.
3pm - Test your new heating or cooling system
Once the install is complete, we turn on the new system, and make sure it's working effectively.
4pm - Clean up and head out
When your new system is up and running, we'll clean up and head out.
5. When it comes to HVAC, there are some common homeowner challenges
Research: It takes forever and you often don't understand what you need or what you're looking at.
Comparing quotes: Quoting can be fast or slow. Some companies may or may not get back to you. Some won't quote without a visit to your home. Some quotes are inclusive, others will leave you with surprise costs on installation day. 
Scheduling: Once you've chosen an installer and an appliance, it can take weeks to book an installation. HVAC businesses are often small and their installers are busy.
Post-Installation problems: Not all installers are available after installation is complete. It can be difficult to get help with issues or questions about your new appliance. 
With InHome, there's no research required, quoting is instant, and 24/7 phone support is available before and after installation if customers have questions or need an expert. There are no sales calls or site visits and once you've chosen your appliance, installation can happen as soon as the next day. If you're trying to make upgrades before a sale, or you're building a rental unit, InHome will work on your schedule.
6. Routine maintenance may be required to uphold your warranty
Most HVAC warranties require routine maintenance, otherwise they're void. Basic HVAC maintenance includes inspection and replacement of air filters, replacement of humidifier pads, descaling of hot water heaters, and a general inspection of all components. Maintenance must be performed by a licensed professional. Be sure to keep your receipts — if you need to use your warranty, you'll likely need proof of professional maintenance.
Outside of professional maintenance, homeowners can extend the life of their HVAC appliances by replacing the filters on a regular basis (approx. every three months and more frequently if you have pets), installing a programmable thermostat and making sure the controls are set properly, covering the outdoor unit of your AC if it doesn't get used in the winter, and ensuring their home is properly insulated. 
7. Don't even think about DIY repairs
The single biggest thing you should avoid is DIY repairs. HVAC repairs can be dangerous, especially if you're working with natural gas, so they're best left to professionals. DIY repairs often result in expensive fixes and can also void your warranty.
Thank you to the team at InHome Home Services for teaching us seven things that most people don't know about HVAC systems. On average, upgrading your HVAC system can increase your home value by $11,877 and homeowners can recoup up to 214% of the costs. Log in to Realm to learn how a new HVAC system can increase the value of your specific property! 
Published by Realm
Get more out of your biggest asset: your home. Realm shows you what your home could be worth & how to access more of its potential value. View more posts