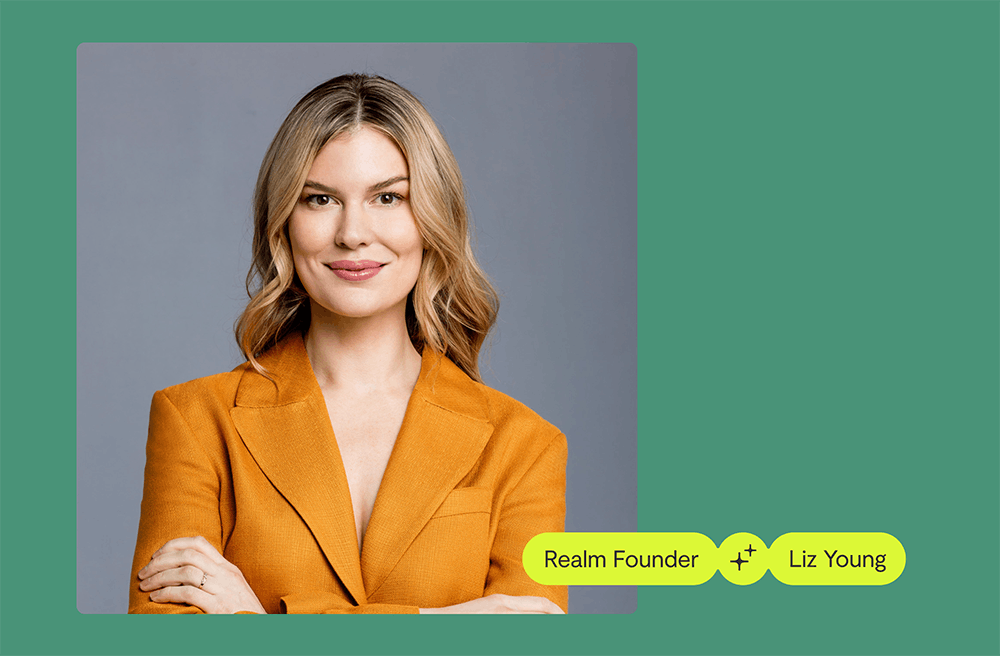 Because once I started investing in real estate, I thought it was crazy that homeowners didn't have access to the same information as investors.
I've always liked real estate. Growing up, we rented a home in central NJ, but when I turned 6 my parents had saved up enough to become homeowners. We had to move further away from New York City, but my dad never complained once about the 2 hour (each way) commute he had for 20+ years.
So many of my memories revolve around our South Jersey home where my parents live to this day. Getting to pick the paint color for the computer room. Partially finishing the basement so I had somewhere to dance to TLC and have sleepovers. Redoing my room on a $1,600 budget, which I planned down to the cent to self-install hardwood floors, apply fresh paint, and upgrade to a double bed.
Liz and her sister in front of their childhood home in South Jersey
Our home was not only at the center of most of my memories, but was also at the center of my parent's finances. They taught me that credit cards often aren't the best way to borrow money and that you can get better rates with a home equity loan. They agonized over renovating the dark kitchen that was trendy in 1998, but not part of the dreamy modern kitchens that became popular a few years ago. They loved to speculate on our home's value when a neighbor's house sold—"We have a better lot, but they built that two-level deck. Maybe they're worth the same? Should we build a deck?"
My personal real estate adventure accelerated when I started working at Reonomy, a real estate tech company helping commercial investors better understand big properties. As I learned more through my day job, I started to invest some of my personal savings into commercial properties across the country. Along with a few friends, we've purchased 34 properties since 2016. We'd buy one property, improve it, refinance it, and pull money out to buy the next. After 3 years, we've turned a few hundred thousand dollars into a portfolio worth millions. But we've always relied on an information advantage—a tip from a professional or a local data point that made us confident that each property would be a good investment.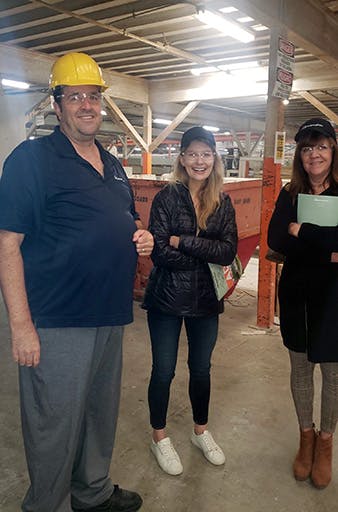 Liz onsite at a manufactured housing factory in California
With each additional investment I made, I kept asking myself: "Why doesn't every American homeowner have access to the same information as a real estate investor, a commercial real estate developer, or a seasoned house flipper?" The average American homeowner has 62% of their assets tied up in their property, yet there is no resource to help treat a home as an asset. 
After obsessing over this question for 3 years, I became so convicted that Realm should exist that I decided to build it myself.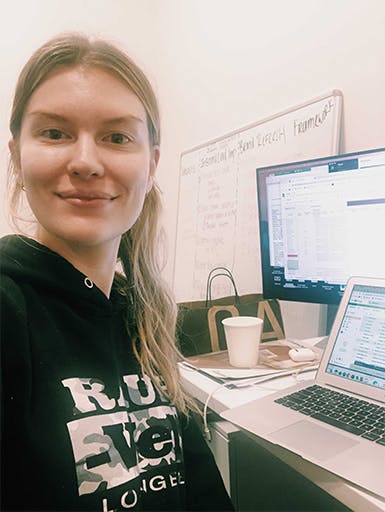 Day 1 at the first Realm office
I founded Realm in 2019 to give homeowners access to data and insights to help them take advantage of their property's full potential. After 14 months of hard work and a little luck along the way, I'm thrilled to announce Realm is now available to 63M single-family homes across all 50 states.
This is just the beginning. Our team is hard at work expanding coverage to additional geographies and building new data sets to make our insights and advice even more personalized to you and your home. 
Create an account to view your property analysis today.
Published by Realm
Get more out of your biggest asset: your home. Realm shows you what your home could be worth & how to access more of its potential value. View more posts