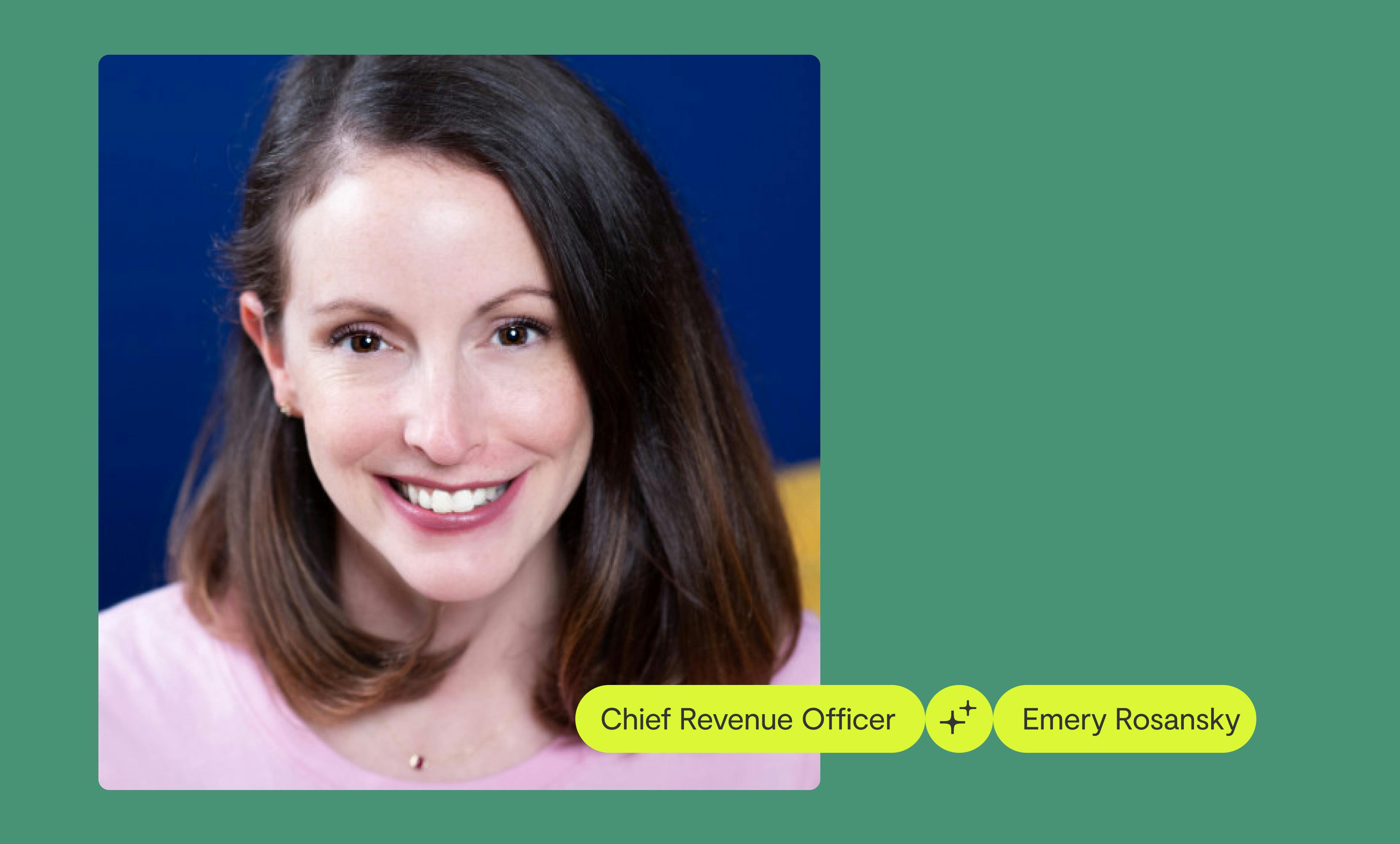 In June of 2016, I sat at an outdoor table at Le Pain Quotidien awaiting the arrival of my blind friendship date. We were set up by the great connector, Amanda Schutzbank, who at the time was running the portfolio team at Primary Venture Partners (now crushing it as Co-Founder and General Partner at Willow Growth Partners). Amanda separately told both of us we just had to meet the other. Two badass (her words, not mine) successful female revenue leaders in NYC that haven't connected?! That can't be. So there I sat, drinking an overpriced latte, waiting for my blind lunch date to arrive. I'd taken dozens of these "networking" meetings over the years, but what I didn't yet understand was that this one would change my life.
In walks Liz, with a 1000-watt smile, just oozing authenticity. We started talking and I instantly felt like I had known Liz forever; she was familiar. This, I realized later, is one of Liz's many superpowers. 
At the time, we were in similar roles at different companies, so we had a lot in common and a lot to talk about. Liz told me she was just starting to consider leaving her role to start her own thing. And I shared with her that I had just accepted (what would become) a long-term gig with a small Series A company called Augury. There wasn't a specific follow-up plan after that first breakfast. Nothing we needed from each other, no other motives. 
But we kept in touch.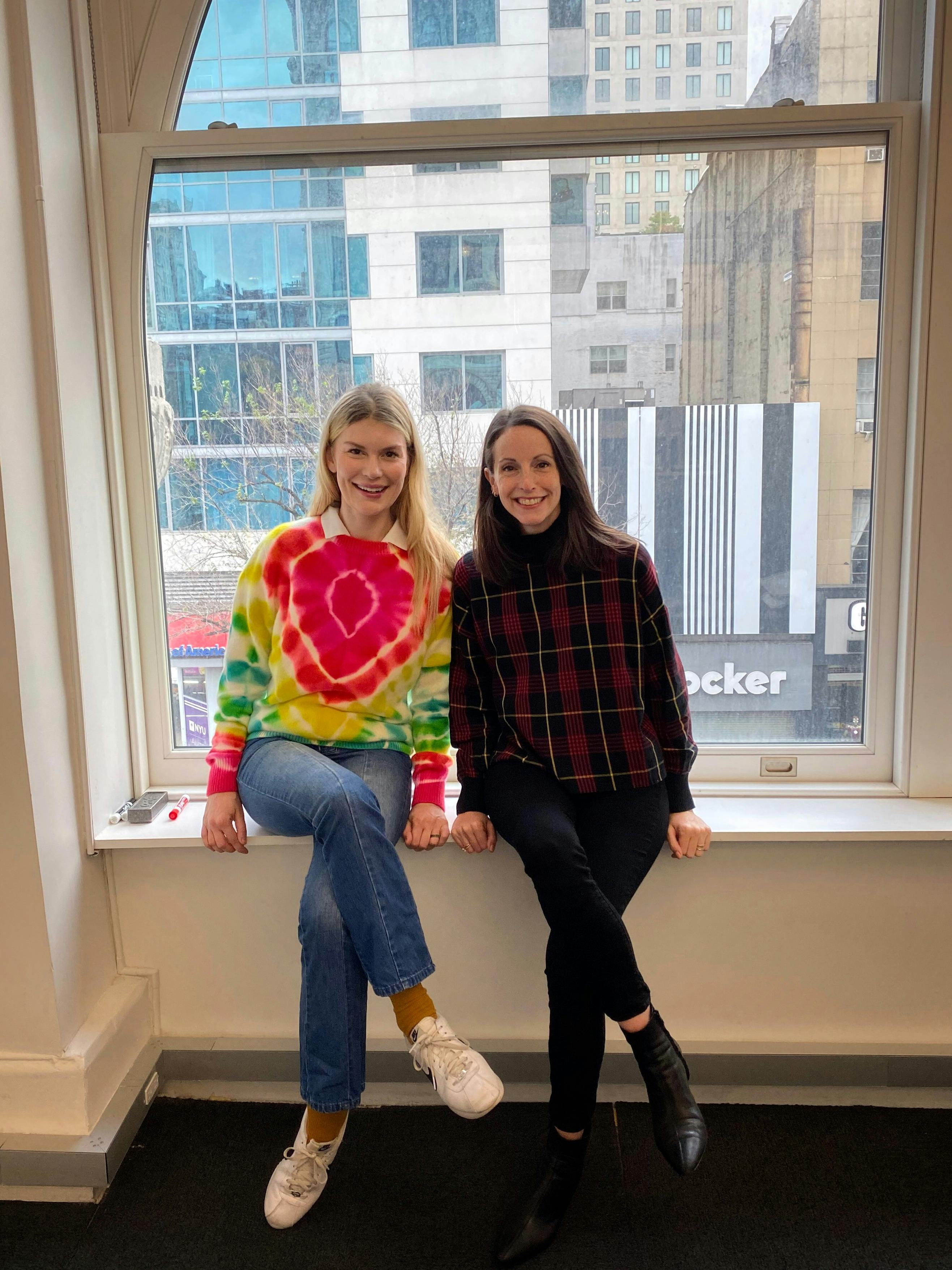 We were part of each other's life journeys intermittently over the next several years. I spoke on a panel for Liz's first business venture, a women in sales group. She called me a few times to get my input on different business ideas she was thinking about pursuing. I asked for her advice on a big challenge I was dealing with at work. 
And in between all of this, we kept in touch. (Editor's note: met up for very dirty martinis.)  
As I witnessed Liz start to conceptualize and iterate on Realm, I admired her intense curiosity, her unparalleled ability to learn complex industries and technology, and her persistent commitment to unlocking "the big idea" that she could take all the way. I admired how much heart she put into building her early dream team, obsessing over her first few customers, and pitching Realm's big vision to anyone who would listen. Most of all, I admired her guts to enter into entrepreneurship as a female founder. Entrepreneurship is not for the faint of heart, but it's especially challenging for women (disappointingly, only 20% of tech founders are female). 
In the back of my mind, I always thought, "Liz is the kind of person I would follow into the unknown." I knew she was someone who could not only challenge and uplevel me, but also inspire me. I hoped she would ask me to come work with her some day. 
So we kept in touch. 
And in January of 2020, she did. I got an email that said:

I had instant butterflies at the potential, but I knew deep down that the timing wasn't right. I had just started a new role at Augury that I was excited to see through. And soon after we began discussing the potential to work together, Covid hit our world. 
But we still kept in touch, with joint Peloton rides (Liz kicked my ass), and, of course, dirty martinis. 
A year and a half later, after an epic five-year journey at Augury, I was finally ready to start exploring my next adventure. I had Liz and Realm in the back of my mind, but I owed it to myself to do due diligence on me before beginning due diligence on any company. I wanted to find a clear answer to, "What do I want to do next?," before allowing myself to be influenced by shiny technology and convincing founders. So I set out on a mission to answer this question and find my next great adventure — not just a rebound.
In typical Type A fashion, my approach was pretty methodical and included three steps:  
Collect feedback: I had conversations with almost a dozen previous colleagues, mentors, and bosses to find out what I'm amazing at, what I need to work on / don't like to do, and what they would love to see me do next.
Paint a clear picture of what I want: I worked with a coach to get clear on the experience I wanted to have in my next job. I asked myself, "What should it look like?" "How should it make me feel?" 
Play the field: I started "dating" founders and their teams to align the opportunities available with what I uncovered in steps one and two. 
I learned a lot. I learned I'm amazing at inspirational leadership, general management, building dream teams, and bringing a strategy to life. I learned I needed to work on vulnerability and asking for help and gaining a deeper knowledge in product and finance. I learned people want me to "run shit" wherever I land next. :)  
I learned the answer to this question. 
I want to be 50% uncomfortable* in a high-trust growth environment: I don't want to do the same thing I did before; I want a real challenge. I want to learn and grow in a safe space with a lot of trust, low ego, and room for experimentation (and an occasional "fail smart"). I want to be surrounded by people who are comfortable with the fact that a) they don't know everything and b) we'll figure it out together. And I want to work with people I've worked with before or know personally.
I want to have a "make or break" impact: I want to have a wide strategic role at the leadership level where I hold a large chunk of accountability for the success of the business (not just a functional area). I want to be in an environment where my skills, expertise, opinions, and efforts are highly needed and valued.
I want to solve a really big, complex problem that I'm passionate about: I have to believe we're solving a significant problem and/or building something that will have a meaningful impact on millions of people at a global level. And I want to be able to relate personally to the problem we're solving. I want to want to talk about this thing everyday for the foreseeable future. 
I want to have face-to-face connections regularly: I desperately missed interacting and collaborating with my team during Covid. The flexibility to work from home is amazing, but I want to work for an organization with a local NYC presence so I can see my team in-person as much as is safely possible. 
I want (need, really) to be mentally and physically healthy: I want a founder/leadership team that cares about its people and whose culture supports the preservation of mental and physical health. I want to be able to put myself and my family before work sometimes without feeling guilty. I want the flexibility to be with my daughter for her important life events. And I want to take care of my mental health and avoid tying my identity too closely to my work. 
I want my workplace to not just say that diversity is a core value, but to show it: I want to work for a founder who doesn't check the typical founder boxes — ideally a woman — in an environment where everyone looks different. I want diversity of gender, background, styles, ideas, work experience — all of it. 
*Credit to Erin Hatzikostas of b Cause podcast for this big idea.
And so, with a clear understanding of my wants and needs, I began founder-dating. Over the course of many months, I met incredible people, learned about mind-bogglingly innovative technology, and received a few very compelling offers. At the end of the day, I kept coming back to the list above and Realm was the only one checking my boxes. The methodology was really just my process of gut-checking what I already knew deep down. I wanted to follow Liz into the fray and build Realm.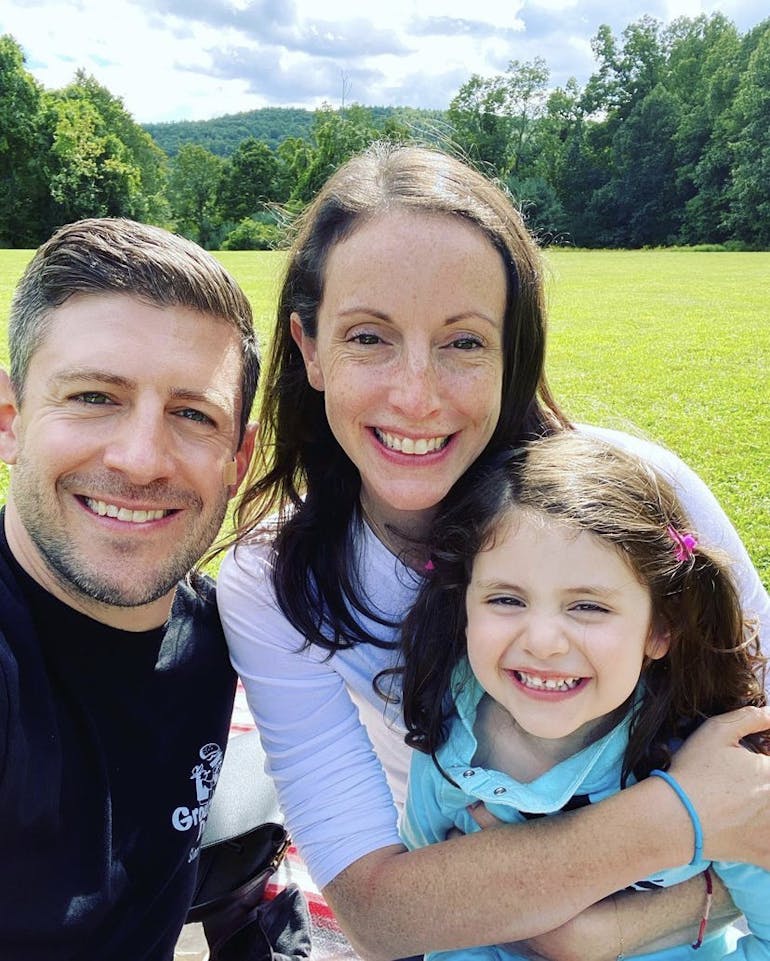 Last week, after taking two months to fully disconnect and spend quality time with my family in nature (which I highly recommend), I joined Realm as the Chief Revenue Officer. I'm ecstatic to be working with a founder I deeply respect on a huge challenge that I truly believe we can solve together. 
How we got here is simple: we just kept in touch. We didn't need anything from each other, didn't have any ulterior motives. We both just found a like-minded person in similar career and life phases, looking to connect, relate, learn, empathize, drink some really dirty martinis and laugh a lot. And that changed my life.
Published by Emery Rosansky
Get more out of your biggest asset: your home. Realm shows you what your home could be worth & how to access more of its potential value. View more posts