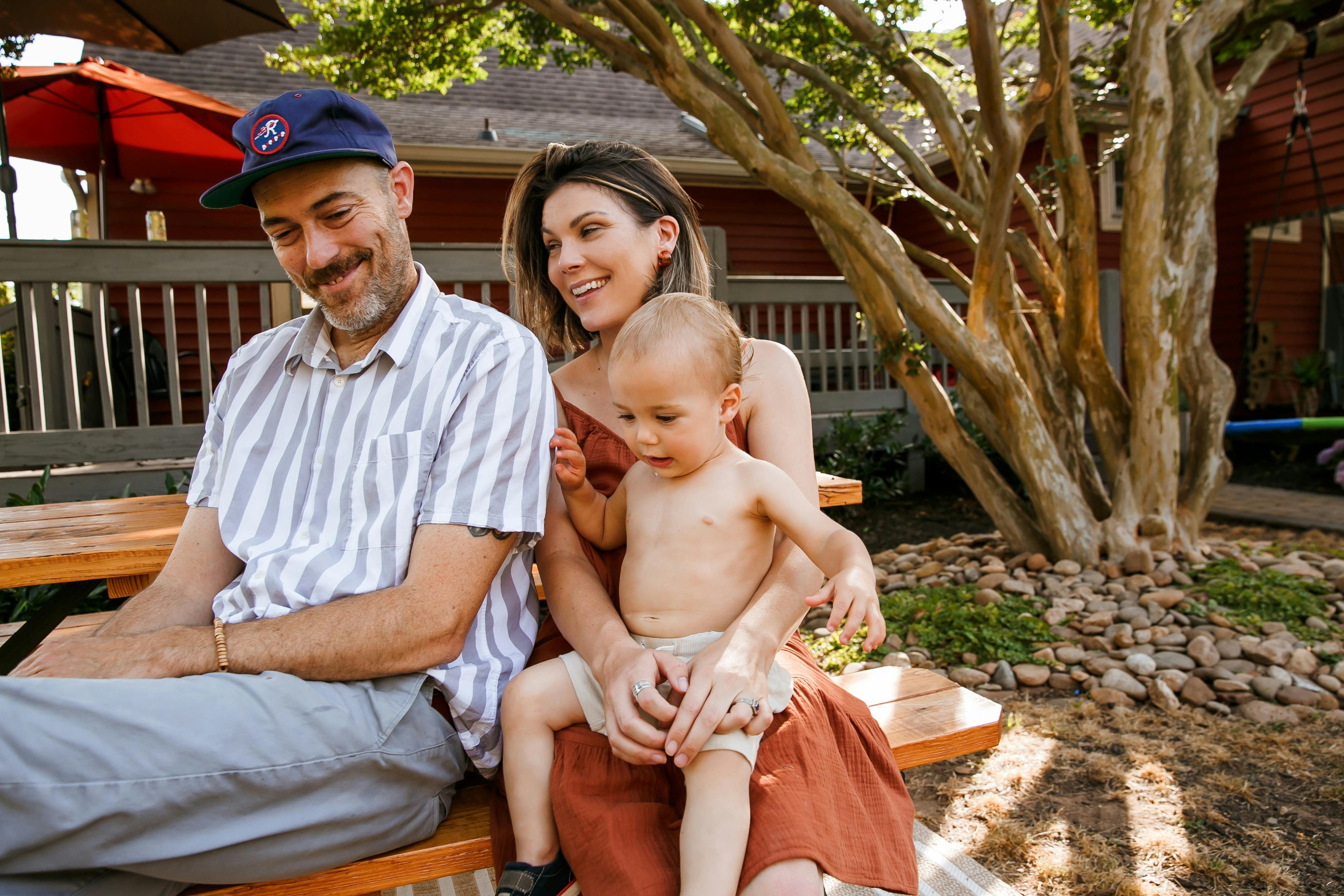 What you'll learn: 
What is home equity? 
What is a home equity loan? 
Home equity loan requirements
Home equity loan considerations
How do home equity loans compare? 
When it comes to tackling home repairs and renovations, not everyone has enough cash reserves to cover those costs. Yet you may very well be faced with pricey (but important!) overhauls like replacing your roof, windows, or central A/C — each of which can run many thousands of dollars. 
Ditto for making optional home improvements, which tend to be more expensive than you might think. Based on national averages, you can expect to pay $3,500-5,000 to add a deck or patio, $16,300 for a bathroom remodel, and over $40,000 for a kitchen renovation. (Pricing varies, and by a lot: As with any upgrade, the ultimate cost will depend on your location and the scope of the project.)
What can you do as a homeowner to access the necessary funds? One potential option is to leverage your home equity through a home equity loan. Consider the following your go-to guide on this standard borrowing tool and how you can keep your home in top-notch condition.
What is home equity? 
You've no doubt heard the term home equity before, but do you fully understand what it means? Here's a quick primer:
Equity is your home's current value minus your outstanding mortgage balance. 
You build equity through a combination of your initial down payment, your accumulated mortgage payments, and your home's appreciation over time.  
Let's plug in some numbers to demonstrate how equity works: If you bought a $300,000 home with a $60,000 down payment and an initial mortgage of $240,000, your equity at the time of purchase would be:  
Equity = $300,000 (home value) - $240,000 (mortgage balance) = $60,000
Now assume that over time you've lowered your mortgage balance to $200,000 and your home's value has increased to $360,000. Your new equity would look like this: 
Equity = $360,000 (current home value) - $200,000 (outstanding mortgage balance) = $160,000 
Knowing your equity stake is just the first step. You may be able to tap into a portion of that $160,000 as collateral for a home equity loan or other equity-based financial tools.
Interested in zeroing in on your own home equity? Head to your free Realm dashboard, click on the equity tab, and enter your up-to-date mortgage details. You'll get an up-to-date estimate of how much equity you've built so far.
What is a home equity loan?  
With a home equity loan, you're borrowing a set amount of money that you agree to repay over a fixed length of time — from five to 30 years — and for a fixed interest rate. In this way you'll be signing up for an additional monthly payment on top of your primary mortgage. 
The funds are distributed in one lump sum and available for you to use as you wish, usually by writing checks against the account (such as when paying a contractor). 
Most lenders limit the total amount you can borrow (meaning your existing mortgage plus the additional home equity financing) to up to 80% to 85% of your home's value.
Home equity loan calculator
If you're considering a home equity loan or a home equity line of credit, you may be wondering if you're eligible and how much you can borrow. Use this calculator to get a snapshot of your eligibility and the amount of funds you may be able to access.
Home and mortgage details
What is your home's current value?
What is your outstanding mortgage balance?
x
Typically, lenders offer home equity financing when you have at least 20% equity in your home. Learn more about equity-based financing here
here
.
What is your credit score?
x
To qualify for home equity financing, you need a credit score of at least 620. Some lenders require higher scores.
Results
Current loan-to-value ratio:
$0
Lenders use loan-to-value (LTV) ratio to help determine borrowing eligibility. Although LTV requirements vary by lender, they often look for an LTV no greater than 80% for owner-occupied homes. For investment properties, they often look for an LTV no higher than 70%. This calculator assumes you're using equity in an owner-occupied home.
How much are you eligible to borrow?:
$0
You may be eligible for a home equity loan! Your LTV is less than 80%, which puts you in a good position to get a home equity loan. Of course, a lender will ultimately determine your eligibility, factoring in other aspects of your financial profile.
You should probably wait. It may be difficult to get financing for a home equity loan because lenders typically won't let you borrow if your LTV is 80% or higher.
Your credit score needs a boost to qualify for a home equity loan. Typically, lenders look for credit scores of at least 620, and some lenders require even higher scores.
Let's revisit the scenario from earlier to see exactly how a home equity loan might play out:
Current home value = $360,000
Outstanding mortgage balance = $200,000
In this situation, your total borrowing power (mortgage plus home equity loan) would be capped at $306,000 (85% of $360,000). So how much cash could you access through a home equity loan? 
Home equity loan amount = $306,000 (borrowing cap) – $200,000 (mortgage balance) = $106,000
That means you could qualify to borrow as much as $106,000 for repairs and renovations. 
Get started by checking your free Realm dashboard for your estimated home equity. You can also explore potential renovations and get pricing for dozens of projects, all based on your location — and see how much each project would add to your home's value. 
How much equity have you built?
Home equity loan requirements 
These days you can obtain a home equity loan from banks, credit unions, and online lenders. Typically, you'll need to fill out an application, submit financial documents, and pay closing costs as well as the fee for an appraisal to determine your home's current value.  
Lenders can set their own prerequisites but in general you will need to have at least 20% equity in your home, based on current market value. Some may require that you also maintain 20% equity after the loan. (Another term for this is your loan-to-value ratio or LTV. This is your outstanding mortgage divided by your home's current value. A high LTV corresponds to low equity, and vice versa.)
You'll need a minimum credit (FICO) score of 600 or 620, though you'll stand a better chance of getting approved by having at least a rating of 670 or above.
Realm tip: It's a good idea to raise your credit score before applying for a home equity loan. You can do this by paying down/off credit card debts and/or requesting credit increases. Be sure to carefully review your credit report(s) and dispute anything that's in error too. 
Proof of your ability to repay the loan can be in the form or paychecks or tax filings or other reliable sources of income (such as investments). If your spouse or partner is on the deed for the home, you'll often be able to submit a joint application based on your combined income.
Another important consideration is your debt-to-income ratio (DTI), which is the percentage of your income that goes toward paying down debt, such as a mortgage (and the new home equity loan), car loan, and/or student loans. 
DTI = Total monthly debt payments / gross monthly income
Generally, lenders prefer a DTI that's less than 43%.
Home equity loan considerations 
With median home prices experiencing near-record increases in 2021, now might be an opportune time to unlock this appreciation value through a home equity loan. That's especially true if you've been paying down your mortgage for years and have built up even more equity. Plus, even though interest rates have been rising, they still remain at near-record lows. 
Even still, you'll want to be strategic with this borrowing tool by using the funds to make home improvements where you have a pretty clear understanding of the project costs — and when you will need access to the funds for project payments. What's more, under current tax law you may be able to deduct the interest paid on a home equity loan if you use the funds exclusively for home renovations or repairs. (Tax laws are complicated so be sure to consult with your financial advisor.)
Because you're using your home as collateral, a home equity loan typically comes with (much) lower interest rates than an unsecured personal loan or other types of debt. But that also means a lender can foreclose on your home if you're unable to repay the debt.
For that reason a home equity loan isn't a good idea if your income is unpredictable or if you have a low credit score and will only qualify for a high interest rate. Also be sure you'll be able to take on an additional monthly payment on top of what you already pay for your mortgage. 
Be aware, too, of additional fees by reading the fine print (or asking the lending officer outright). These might come in the form of an application fee and/or origination fee (the cost to open up a checking account with the lender for the loan proceeds), which can be as much as 5% of the loan amount. 
It pays to shop around. Most experts recommend getting at least three quotes from different lenders before signing the dotted line. Don't worry: These initial quotes won't show up in your credit report or impact your credit score (the way applying for a new credit card would, for example). 
How do home equity loans compare? 
A home equity loan isn't the only way to tap into your equity. Depending on your current financial situation and the scope of your home improvement project, you might want to consider two other equity-based options: a cash-out refinance or a HELOC (home equity line of credit). 
A cash-out refi is similar to a home equity loan in using a fixed interest rate and providing a lump-sum payment. However, this financial tool replaces your existing mortgage and allows you to take the difference between the new and old mortgage in cash, with just one monthly payment. However, if you purchased or refinanced your home within the past two years, you may not want to replace that mortgage now that interest rates are higher. In that case, you may want to stick with a home equity loan if you're looking for a lump-sum payment (such as to cover a major renovation with upfront costs). 
If, on the other hand, you're planning a series of smaller projects and are unsure of the timeline or costs, a HELOC might be a better alternative. This borrowing tool provides you with funds in the form of a credit line, which you can draw from as needed — and you only pay back what you actually use. The interest rate tends to be variable, setting you up for potentially high (or low) rates when repayment kicks in. 
If you think a home equity loan might be the right choice for your situation, the Realm calculator above will show you how much money you may be able to access. But if you're not sure a home equity loan meets your needs, you can always explore other equity-based financing options. Knowing what's possible puts you in a better position to have an informed discussion with your financial advisor and prospective lenders. 
Published by Realm
Get more out of your biggest asset: your home. Realm shows you what your home could be worth & how to access more of its potential value. View more posts