Vanessa: Garage conversion to ADU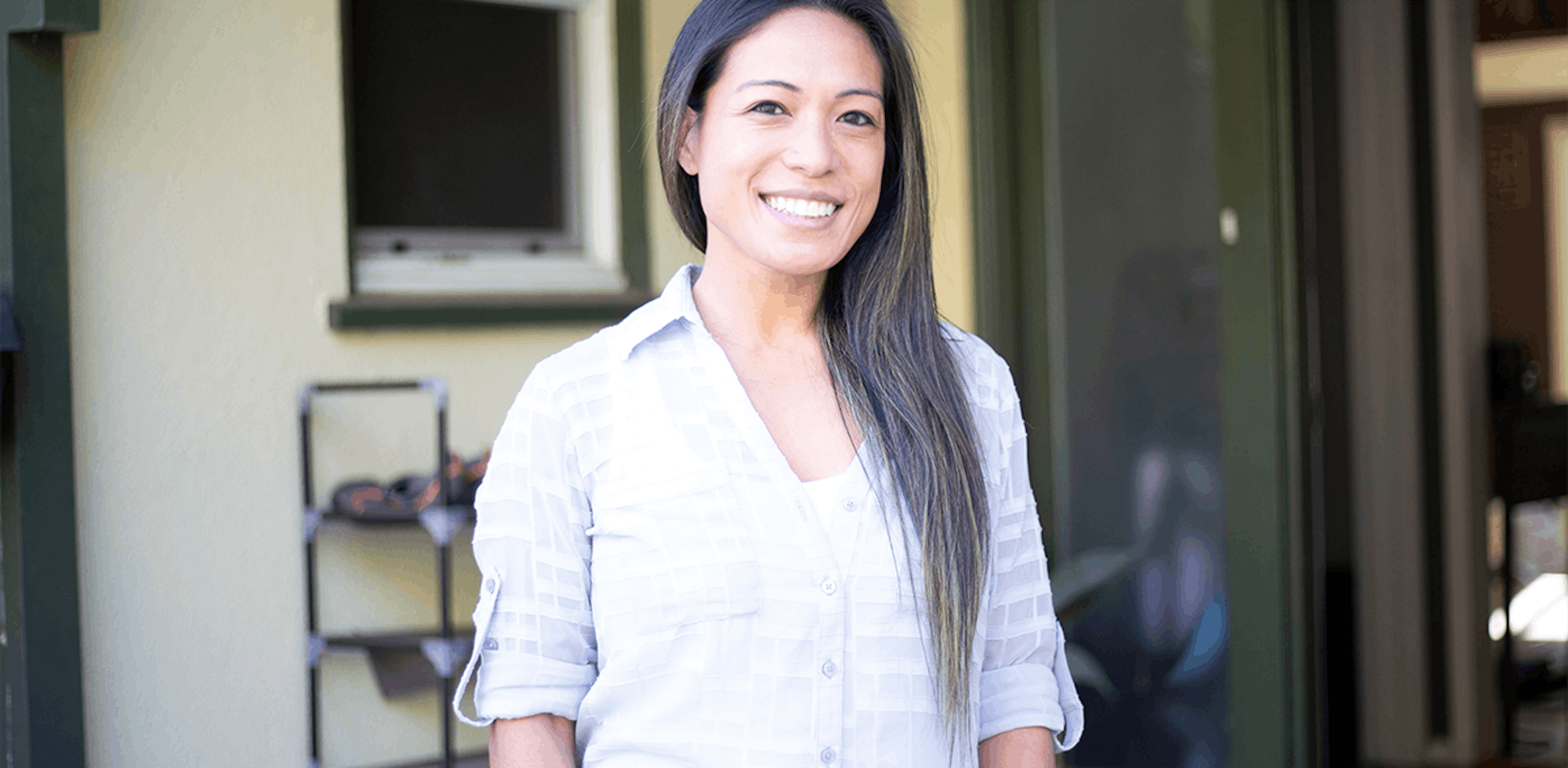 Meet Vanessa – Medical professional, outdoors enthusiast, proud owner of an English bulldog
Goal: Earn enough rental income to buy a second home
Vanessa bought her home 5 years ago after noticing a For Sale sign in the front and immediately falling in love with the neighborhood and big backyard. Not long after she settled in, she began work to make her home more liveable.
Her first project involved creating an open-concept kitchen by blowing out a wall. While she's happy with how it looks today, she admits the process of figuring out what to do and finding the right contractor was a nightmare.
That's why she turned to Realm for help with her next project: finding a way to earn rental income using her existing property.
"I've wanted to use my property to make rental income ever since I bought it," Vanessa told Realm. "But I didn't know where to start."
Realm began by assessing Vanessa's property to determine her options creating a rentable space—adding on to her home, building a backyard home, or converting an existing portion.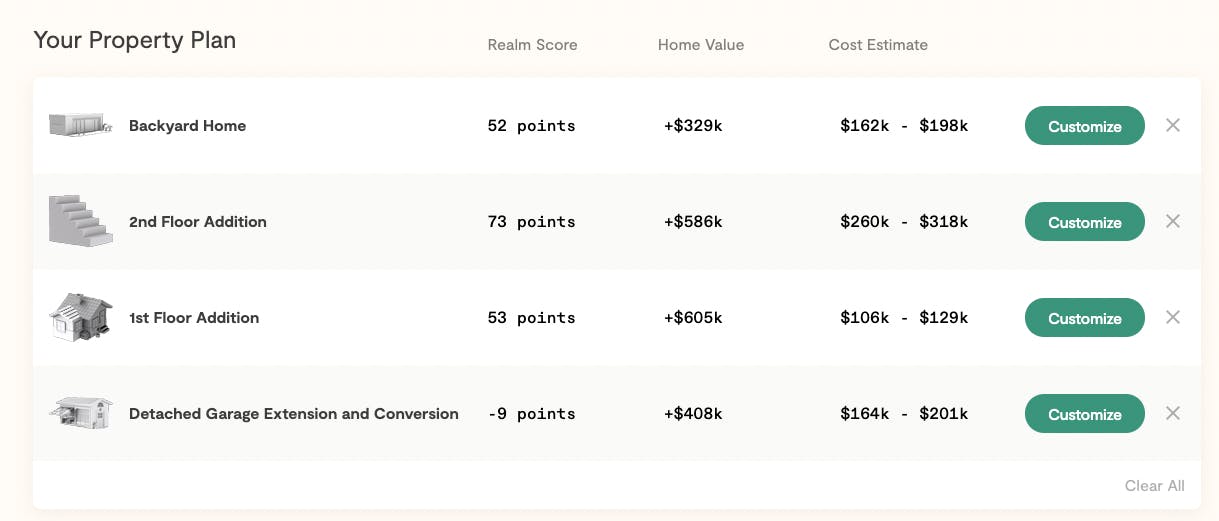 Realm's dashboard shows homeowners how different options impact Realm Score, home value, and cost

At the same time, Realm used proprietary modeling to compare Vanessa's home to thousands of neighboring properties and determine project costs and rent potential for each option.
After weighing Realm's recommendations, Vanessa settled on converting her garage to a fully livable apartment. 
"Realm showed me how much rental income I could make with my home, and brought me great contractors with ideas I hadn't even thought about. They helped me envision what [the finished project] would look like and how it would be configured," Vanessa said.
Vanessa is currently working with a contractor to finalize her plans for city permitting. Next up, she plans to use Realm to help make her backyard more fun for her and her dog.
Ready to learn more about your property? Enter an address to get started.
Published by Realm
Get more out of your biggest asset: your home. Realm shows you what your home could be worth & how to access more of its potential value. View more posts