Jacob and Lauren: Building for today, investing for tomorrow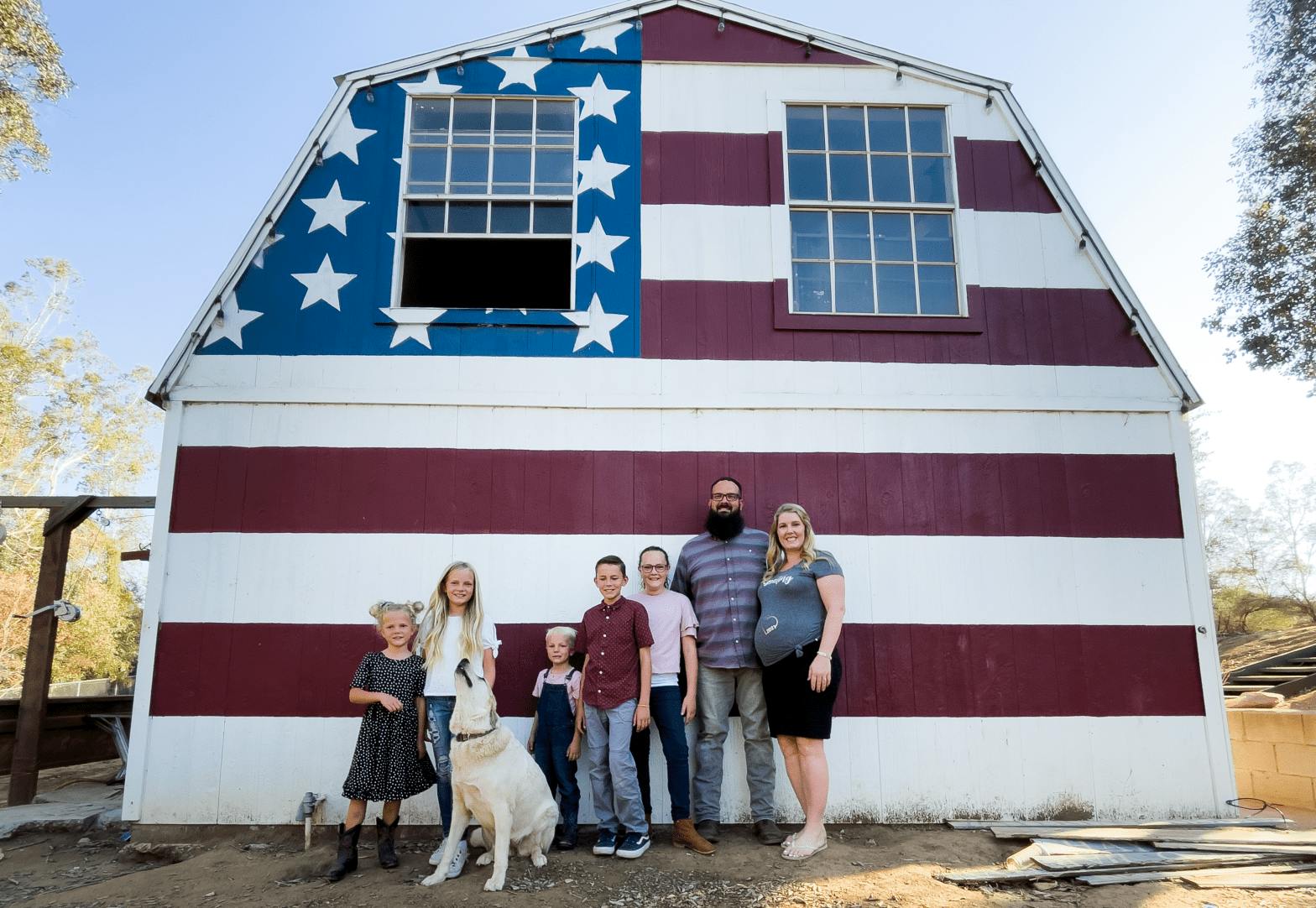 Meet the homeowners: Jacob and Lauren are parents to five children (with number six on the way!). They have deep ties to their hometown where Jacob is also the pastor of a local church. 
Their goal: Create a comfortable home for their growing family while building their nest egg with an accessory dwelling unit. 
Family, faith, and real estate? It may seem like one of these things doesn't belong, but it all makes sense to Jacob and Lauren. They both grew up in the small town of Menifee, CA. Jacob is the pastor of a local church and the couple's extended families live in the area. Now, the couple are raising their own five children in their hometown. So how does real estate fit into the picture? Jacob and Lauren consider their home and their nearby rental properties an investment in their family's future. "Lots of my friends are moving out of California because of costs," Jacob explains. "So my plan is to have rentals that are affordable — at least five of them — and keep my kids local when they get older. Give them an offer they can't refuse!" 
Achieving this goal requires vision, which Jacob and Lauren have in spades. Seven years ago, the couple started hunting for a home with more land. They wanted property with enough acreage to build an accessory dwelling unit (ADU), so that they could bring in some rental revenue. On paper, a four-bedroom, three-bathroom on nearly three acres of tree-lined land was perfect. In reality, the property needed a lot of work. The house had been vacant for two years and the interior was covered in graffiti. "The siding hadn't been redone since the 1970s and there were quite a few dead trees that had to come down," Jacob remembers. "And four different owners had done a lot of DIY renovation inside." The property also came with a tumble-down old barn filled with zombies, mummies, and other ghosts of bygone Halloween parties. 
While others might have been discouraged, Jacob and Lauren saw potential. The property would give their young kids a place to spread out and experience an untethered, adventurous childhood. They had some experience with fixer-uppers and thought that with a little elbow grease (and some YouTube research), they could make some simple upgrades to the main home.
Jacob also imagined converting the barn into a studio apartment that he could rent out. But he ran into a slew of obstacles. "I was trying to find contractors, trying to figure out what I could do on my own, what I couldn't," Jacob explains. "And at that time, the fees that the city was going to charge were higher than my estimated construction costs. I went through a pretty long debate with them. We just became overwhelmed and it felt like we couldn't go forward with that project. So we just kind of backed off."
Not one to give up completely, Jacob pivoted. He turned the barn into a multi-use space, with a home office, a wood shop, and an open area for church gatherings and events.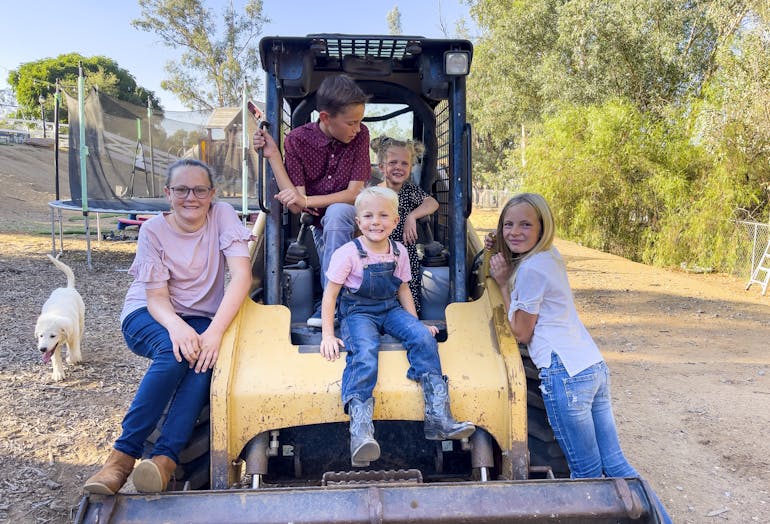 Over the next few years, as Jacob and Lauren's family continued to grow, local building laws changed. The couple still wanted a rental home on their property, but the barn's office and church meeting space had become integral to the family's life. So they returned to their original plan: building an ADU. But Jacob was apprehensive after his experience with the barn. "I was a little nervous to end up in the same place again," he remembers. 
Jacob and Lauren needed support. They needed someone with expertise who could help them navigate the new laws and the inevitable challenges of building an ADU. That someone was Realm. "I'm trying to get all I can out of my real estate investments," Jacob explains. "Realm gave me the confidence to do that because I had somebody behind me that deals with contractors and the city and could help me figure out what's possible." 
Working with Realm, Jacob and Lauren were able to assess bids and secure a trustworthy local contractor. Realm also provided clarity about the build costs and the fees the couple could expect from the city. About a year ago, their vision finally came to fruition when they broke ground on a three-bedroom, two-bath ADU — an ideal size for renting. "In Menifee, that's the rental that you can always fill," Jacob says.
| | | | |
| --- | --- | --- | --- |
| Realm cost estimate | Actual ADU cost | Home value increase | Local annual rental income |
| $180,891 | $175,223 | $115,000 - $135,000 | $24,372 - $31,320 |
Not one to rest on his laurels, Jacob has already started exploring other projects. With a sixth child on the way, the couple is considering ways to add space to their main home and Jacob is using Realm to weigh his options. "Do we want to do an addition? Or do we want to convert our garage?," Jacob wonders. "The Realm tools have been really helpful in figuring out the differences in cost and return on investment"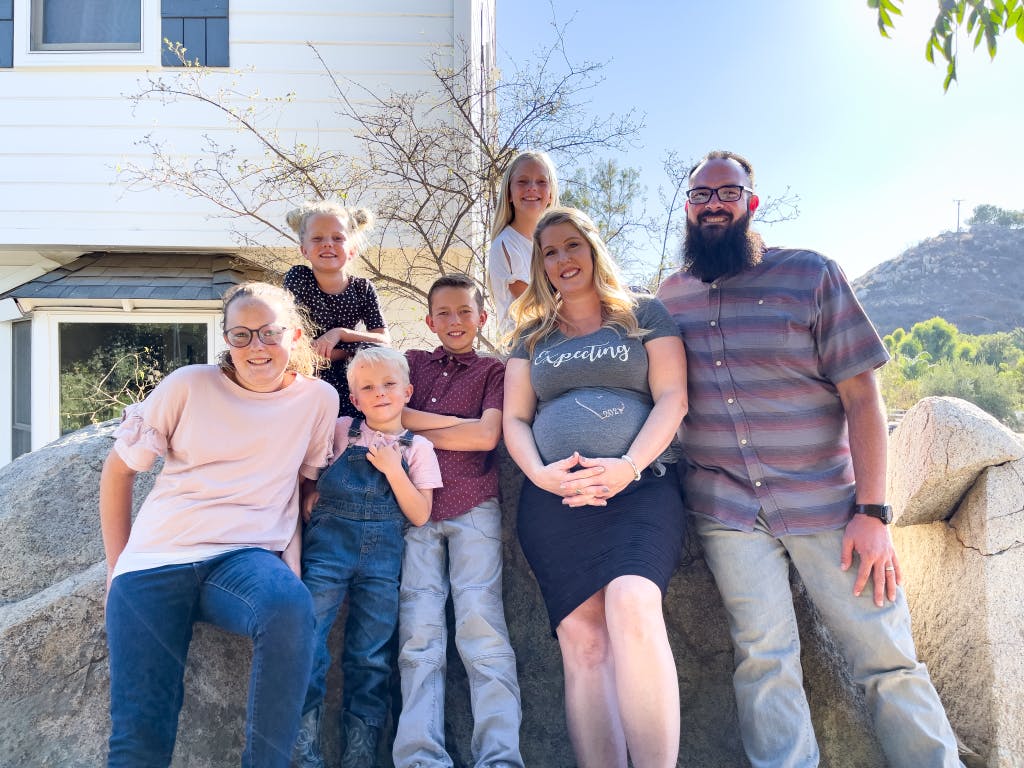 For now, Jacob and Lauren are putting the final touches on their ADU. This fall, they'll put in carpeting and finish the landscaping and then the home will be rental ready. That's the short-term plan. Eventually, however, the couple wants the ADU to be a home for their parents or older relatives who might need care as they age. "Our town is a family-oriented area," Jacob says. "That's just the local culture and I'm thankful for that."
Published by Realm
Get more out of your biggest asset: your home. Realm shows you what your home could be worth & how to access more of its potential value. View more posts