Ashley & Clint: Creating a multi-year renovation plan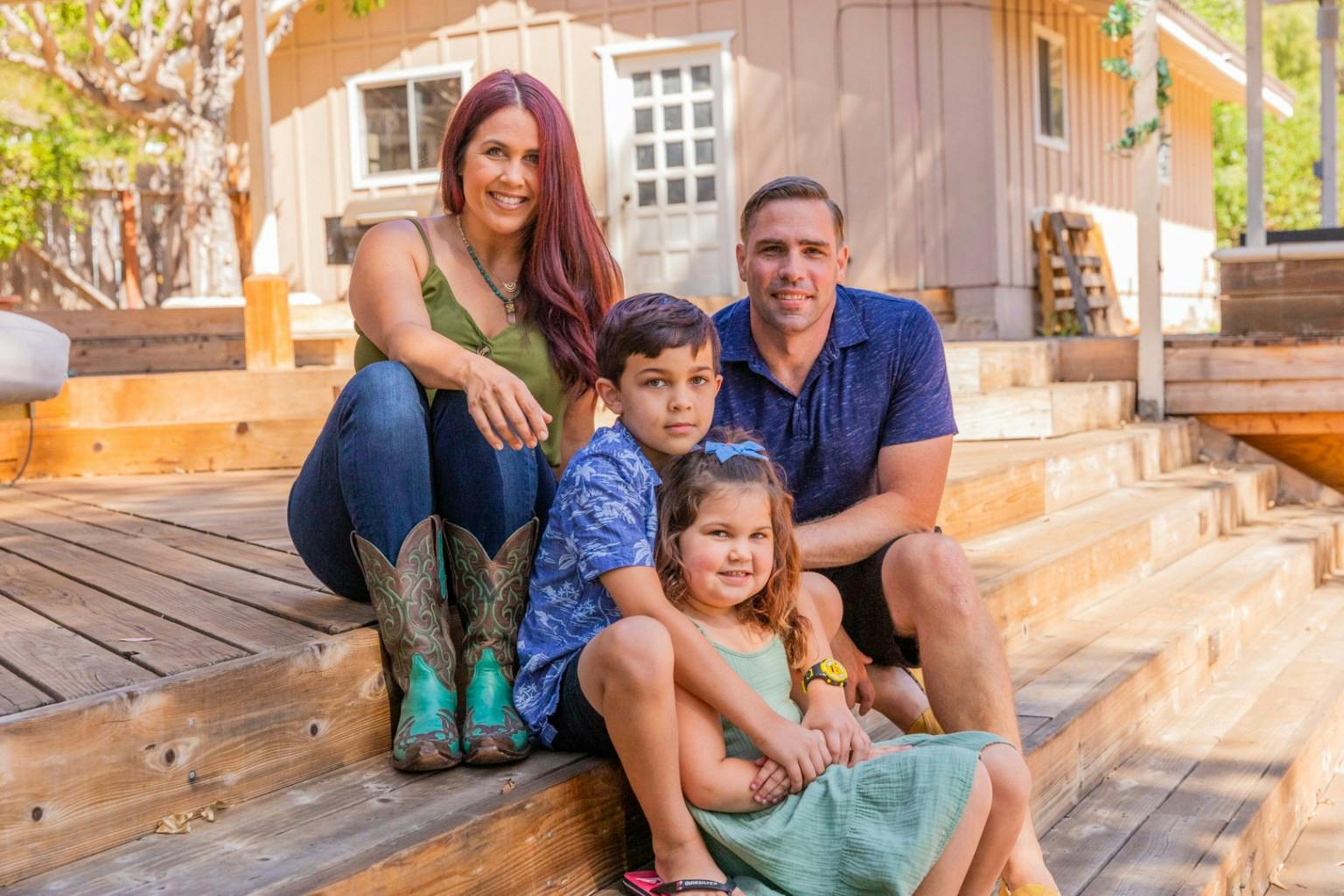 Meet Ashley and Clint – New homeowners looking to create a master renovation plan for their home.
Goals – In the short term, make some outdoor improvements ahead of their upcoming backyard wedding. Longer term, develop a master plan to holistically renovate their new home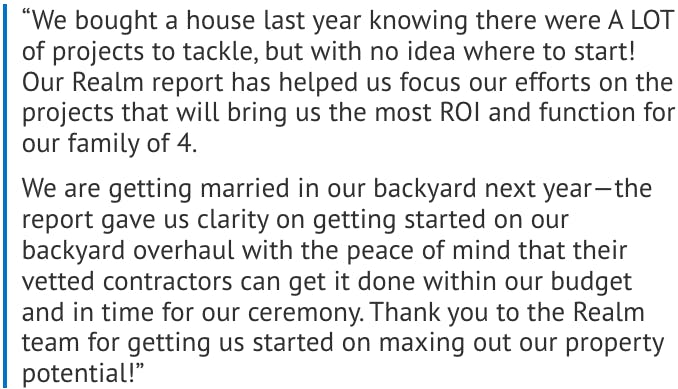 Ashley and Clint, began looking for a lifetime home over a year ago. Having two kids, they had a particular idea in mind and ultimately, they landed on a home in Escondido, CA that met all of their criteria.
Ashley and Clint knew it had potential being a three bedroom, four bathroom home with 25,000 square feet of land. They loved this home because of its location, space, layout and unique style. The home is in an old Adobe neighborhood, in which, their neighbor and themselves are the only non-adobe homes. They love the location relative to neighboring schools as well as the wood incorporated throughout the home — the ceilings are all wood and there are original wood floors in areas of the home that haven't been altered.
These aspects as well as the layout and footprint of the home were what convinced them to buy. But, they knew they would be putting in a lot of work over the years to make this home everything they wanted it to be.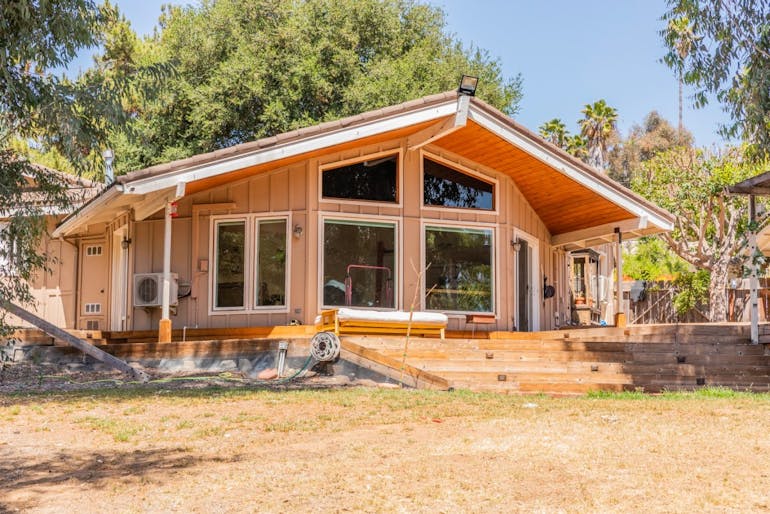 Following their immediate addition of a drop-zone by their front door, they hoped to renovate the kitchen as well as the master bath. They also knew they wanted to make use of the vast land on the property. However, they wanted to layout a unified timeline for these projects, both short term and long, to make it easy to budget for and schedule their lives around.  
"When I came across Realm, it was exactly what I had been talking about — we can master plan a house and pick out projects to figure out what will give us the best bang for our buck." 
Realm's report helped Ashley and Clint to quantify how much potential exists for their property. Ashley said, "We want to turn it into a million dollar home, and Realm showed us how we can." 
The report also laid out different options to increase their home's value as well as cost & ROI estimates for specific projects at the top of the couple's list including fencing, a new patio, repaving the driveway, remodeling the kitchen, and renovating the master bath.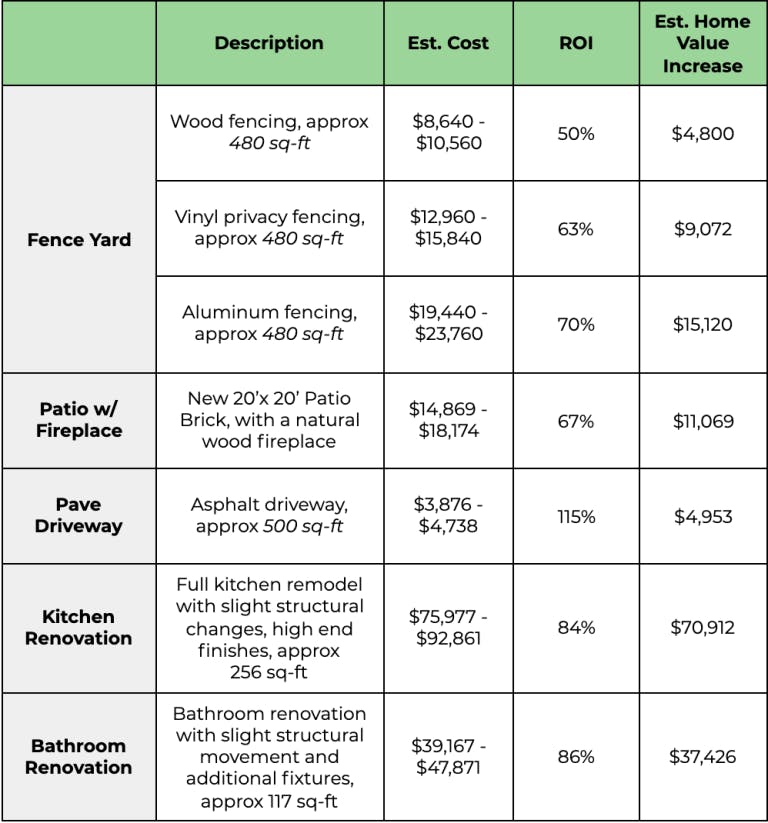 With this information in hand, Ashley & Clint felt ready to commit to investing in the backyard projects. Although Ashley grew up in the area, as new homeowners they doesn't yet have a list of trusted contractors to work with and is using Realm to source competitive bids from local vendors. 
Once the backyard updates are complete later this summer, Ashley and Clint will turn to their kitchen & bathroom updates. In the meantime, Ashley is still working on mapping out her vision for these spaces on her Pinterest boards.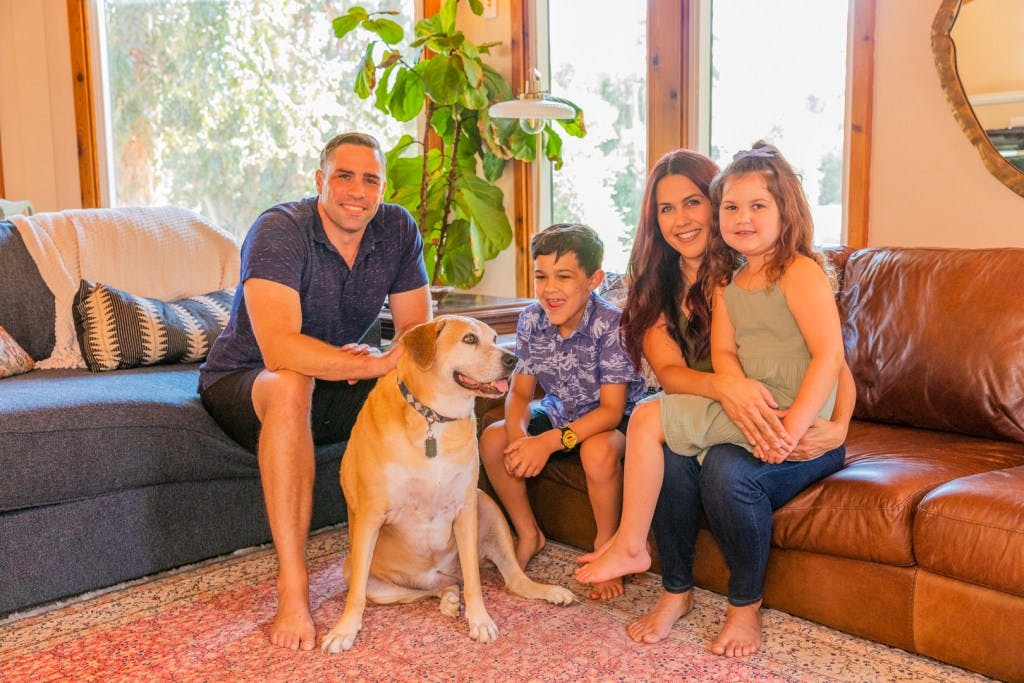 Without Realm, Ashley and Clint wouldn't have known where to start. Realm's analysis helped them prioritize her long list of dream projects into a sequence that fit with their personal & financial goals. Now they feels confident moving forward with the investments they are making into their home.
Published by Realm
Get more out of your biggest asset: your home. Realm shows you what your home could be worth & how to access more of its potential value. View more posts