Alicia and James: Finding possibilities in their home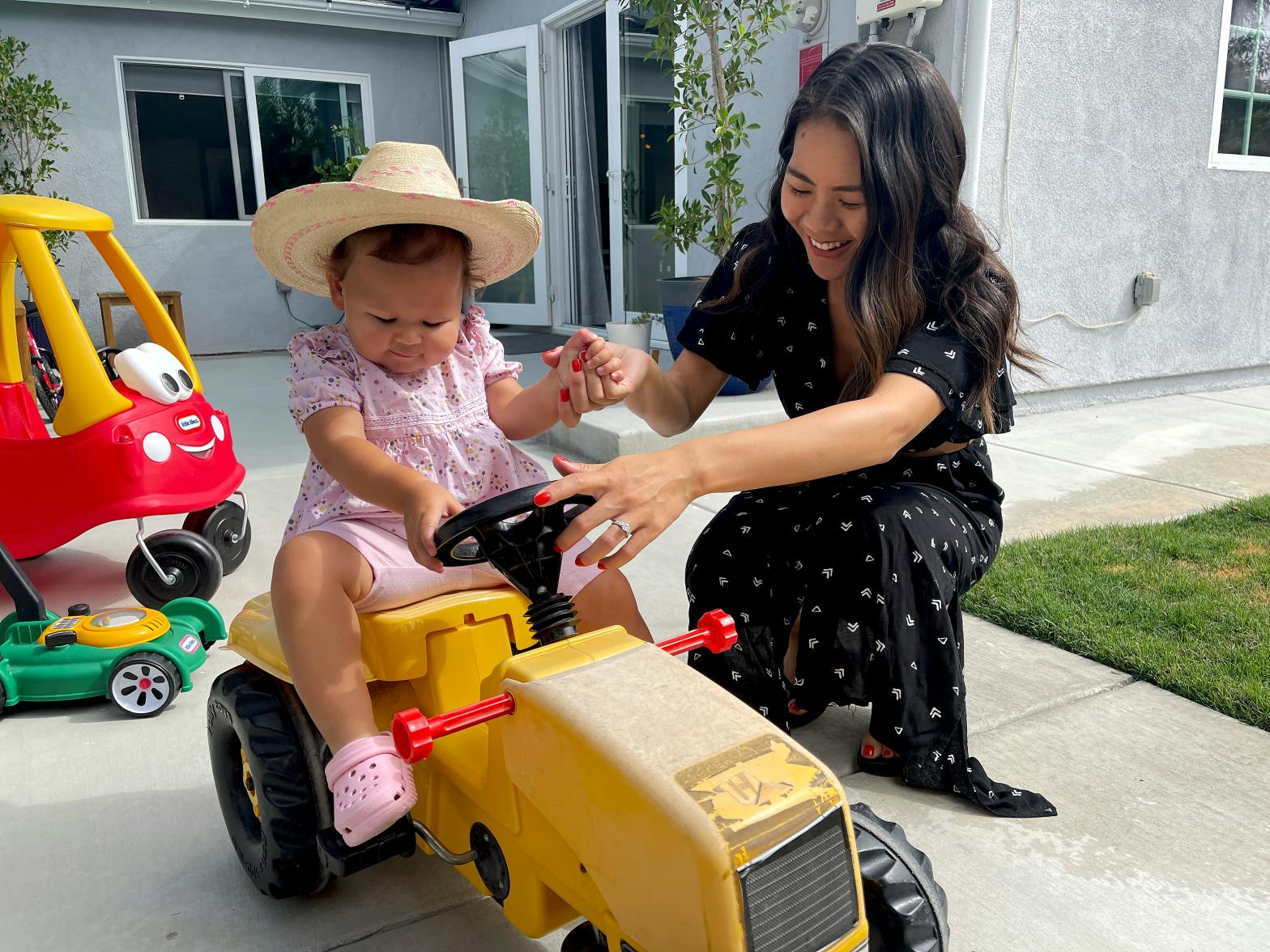 Meet the homeowners: Alicia is an environmental and sustainability consultant. James is an aerospace engineer. These busy professionals are also parents to a young toddler. 
Their goal: Turn their not-quite-right ranch home into a place to put down roots and grow their family. Bonus points if they can bring in some rental revenue. 
In 2016, Alicia and her then-boyfriend James were looking to buy a home. They were starting to think about their future (and plans for a family) and wanted to find a place close to James's relatives in Orange County, California. But their search was proving more difficult than they had anticipated. The real estate market was heating up and there weren't many homes available in Orange County at the time, so bidding was competitive. In fact, Alicia and James made offers on four separate homes — all of which went to other buyers. Even still, when they first toured their classic California ranch in Fountain Valley, they were, well, uninspired. "We remember saying, Oh, that's so terrible and ugly!" says Alicia, thinking back on her first impression.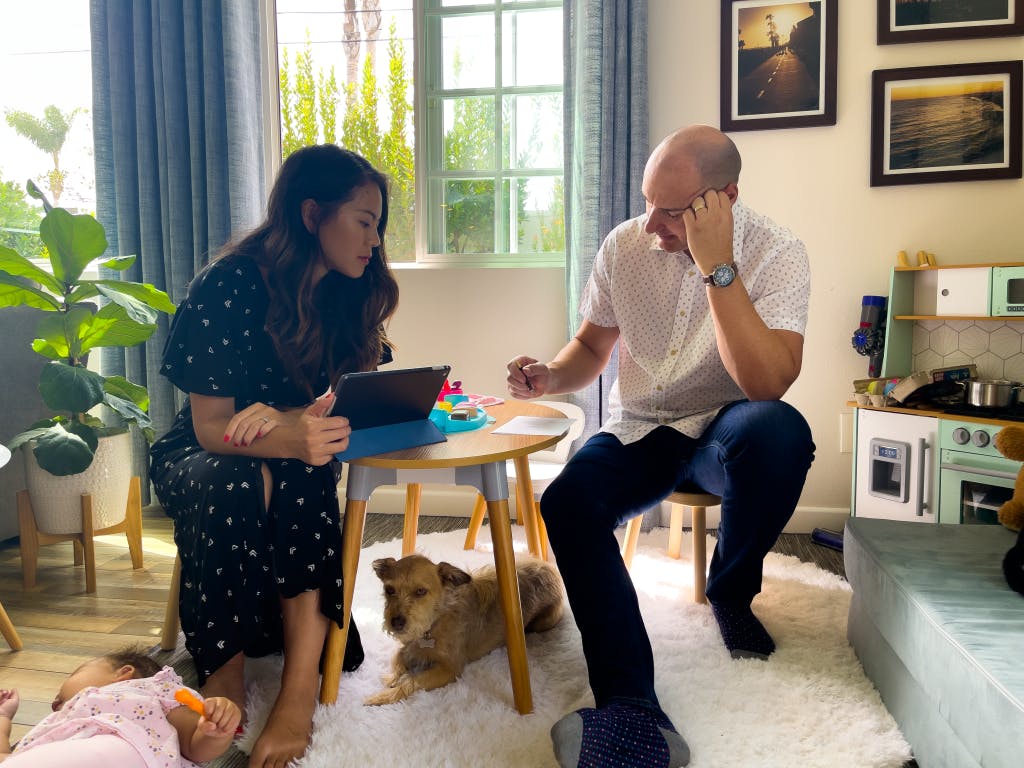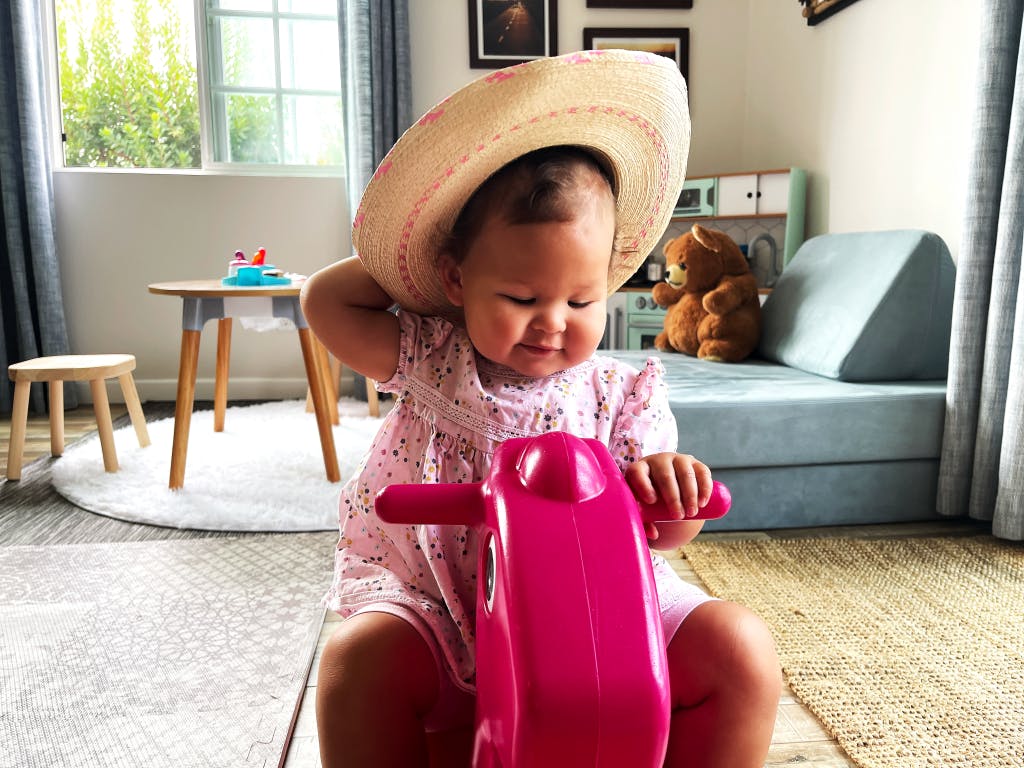 But they liked the neighborhood and the school district, and James's family lived only a ten-minute drive away. Although the home wasn't perfect — in size or style — it had good bones and they thought they could make it work, at least for a few years. In October 2016, they bought the modest, three-bedroom, two-bath and immediately started renovating. 
Their goal was to make the home comfortable and liveable. They needed to replace the roof and make some other aesthetic and safety updates. A new kitchen layout, as well as refreshed fixtures and finishes gave the home a style boost. 
Neither James nor Alicia are contractors. But at the time, Alicia had a connection with a local, family-owned commercial construction business. Knowing that she could turn to them with questions helped the couple navigate the renovation process. Even still, managing multiple projects over three months was stressful. To add to the challenge, Alicia and James trimmed costs by doing some of the work themselves. "We did a lot of the demo and all of the design as far as what materials we wanted and how we were going to lay things out," Alicia remembers. "It was a lot of work on top of our full-time jobs."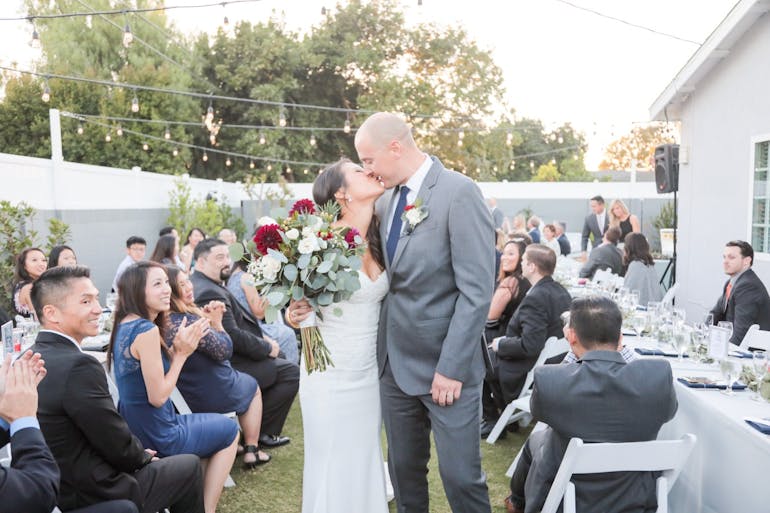 But the effort paid off and in late 2016, they moved in. Soon after, they got engaged. The couple's friends and family joked that if they could make it through the renovations, they could certainly make it through marriage! On the first anniversary of their closing date, more than 80 of Alicia and James's friends and family gathered in their backyard for their wedding ceremony and reception. 
While the renovations had made the home more comfortable, there was still a long way to go to transform this "terrible and ugly" space into their dream home. Alicia and James were considering other real estate options. They knew they'd eventually want more space. But each time they dipped a toe into house-hunting, they were reminded that the market was still highly competitive. 
That's when they started re-imagining their current home. What if they built an addition? That would allow them to stay put and increase their square footage — a need that was becoming much more pressing because Alicia was pregnant. 
At the end of 2019, the couple welcomed their first child, Amelia. Alicia's mom traveled more than 7,000 miles from her home in Macao to help out and spend time with her new granddaughter. Her plan was to stay for a few months. But this was early 2020 and plans changed. When the Covid-19 pandemic hit, Alicia's mom stayed in California.  
Prior to the pandemic, Alicia only saw her mom once every couple of years. Having her around for several months got Alicia thinking more about that addition. If they built onto their existing home, her mom could visit more often and stay for longer stretches of time. They could also host other family members more comfortably.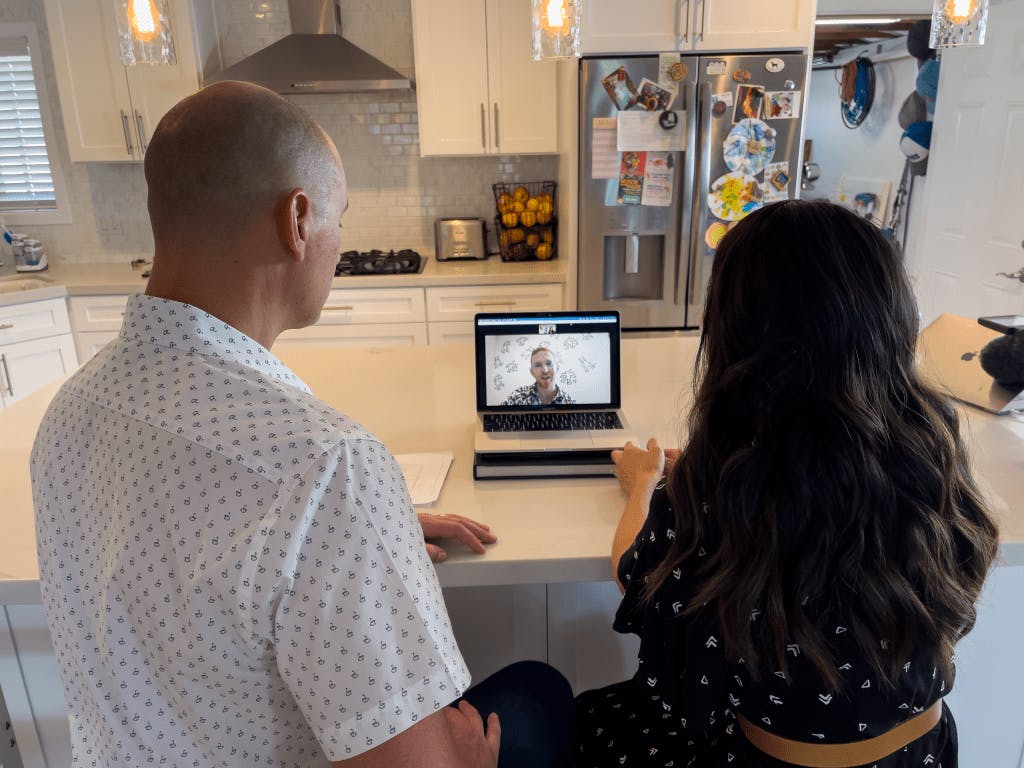 But building an addition was a big project — much bigger than their prior renovations. Alicia and James couldn't imagine juggling new parenthood while planning, designing, and managing a renovation of that scale. Plus, Alicia no longer had her connection to the local construction company, so she wouldn't be able to lean on their expertise for support. "Part of the challenge with those renovations was just the stress of wondering, is this the right decision?" Alicia recalls. "It's a big investment of time and money. Not having that professional perspective confirming that yes, this is a good idea — that would be stressful for me." 
That's when Alicia discovered Realm. She was curious about the free tools, so she created a Realm account and discovered she was able to quickly and clearly assess the cost of an addition and the return on their investment. "It was so easy to see, okay, adding a room would add this much value to your property," Alicia says. "Being able to customize it to our specific property — that was really neat."
Alicia spoke with an advisor and learned more about how Realm could support her and James throughout the renovation process. Working with a Realm advisor, Alicia got a feasibility report, which provided more details about project cost and value, as well as critical information about local zoning regulations, guidance on contractors, and financing options. Her advisor also connected her with a Realm designer, who put the couple's vision on paper. That design gave Alicia something concrete to discuss when it came time to get bids from architects — all of whom were vetted by Realm.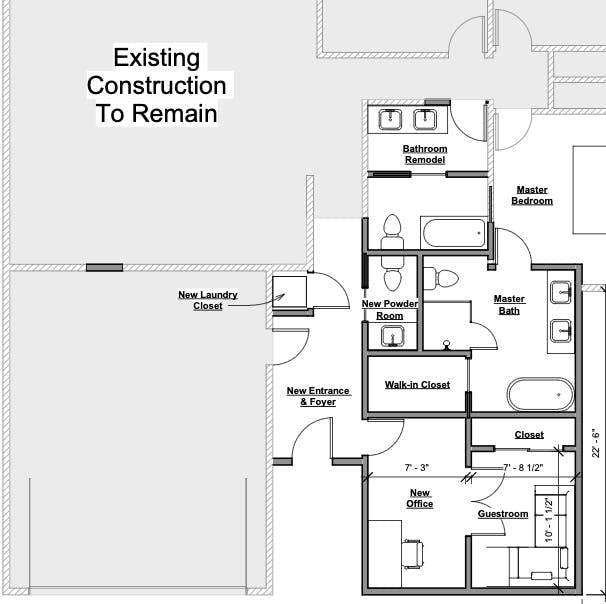 A Realm designer laid out Alicia and James's vision for their addition
The architect helped clarify and fine-tune their plans. The amended design will allow Alicia and James to expand their addition, building out a more spacious master bedroom and bathroom. They'll also get a true home office for Alicia, who was working remotely even before the pandemic and currently sets up shop in the living room — not an ideal location when you're sharing space with a chatty toddler!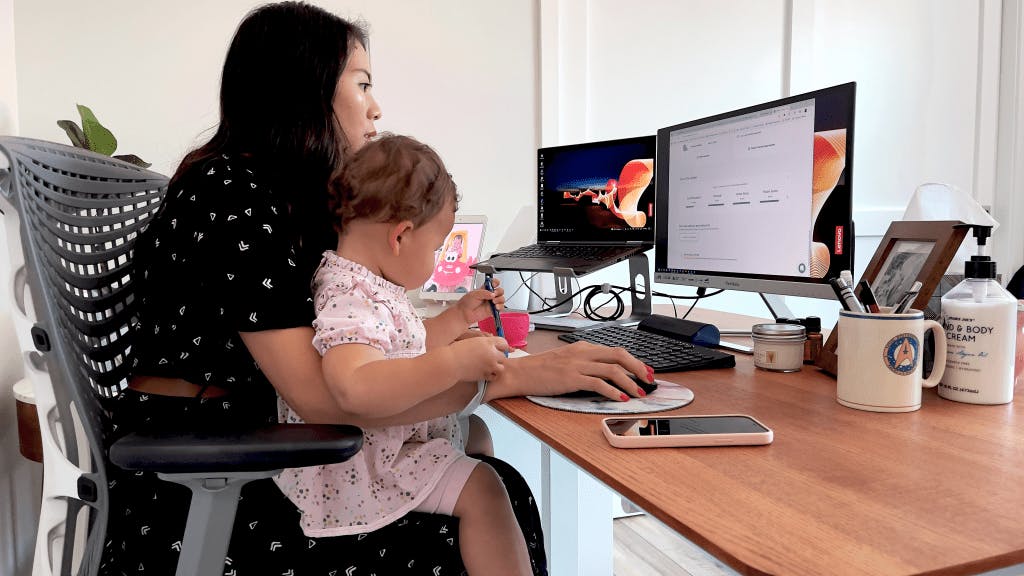 What started off as an addition has now evolved into a junior accessory dwelling unit with a small kitchen and its own entrance. This will give Alicia's mom plenty of room to enjoy her longer visits. It also gives Alicia and James the option to bring in some additional revenue by renting out the space to vacationers. 
Realm's Cost Estimate
(400 sq ft addition)
Updated Cost
(630 sq ft addition)
Home Value Increase
$160,000 – $190,000
$220,000 – $250,000
$260,000 – $280,000
With their build plans in place, Alicia and James are almost ready to break ground. They'll work with their architect and their Realm advisor to select a general contractor, and once the project is underway, they hope to complete it in three or four months. Although any renovation of this scale takes time and effort, it's also given Alicia and James a chance to reconsider their relationship to their home. They've come a long way since that first house tour and have started to think about this place — the home where they got married and had their first child — as a place to put down real roots. "Being able to talk through our options with our Realm advisor, working with a Realm designer to put those ideas on paper, that helped us solidify our concepts for this home," Alicia says. "It allows us to stay here and grow our family." 
Published by Realm
Get more out of your biggest asset: your home. Realm shows you what your home could be worth & how to access more of its potential value. View more posts