Realm's top 25 most innovative agents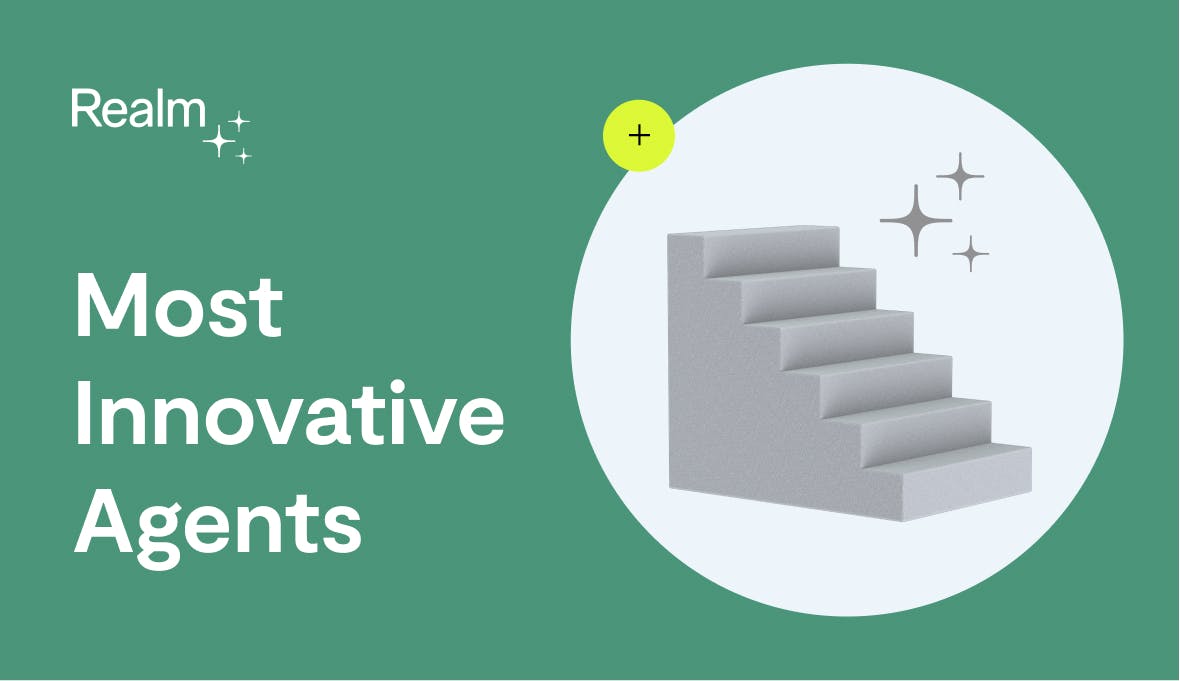 Congratulations to the 25 agents who made our Most Innovative Agent List for October.
It's hard to carve out the time to nurture client relationships with personalized, valuable content and these agents did just that. They are making sure that they stay connected to their clients after the sale is complete.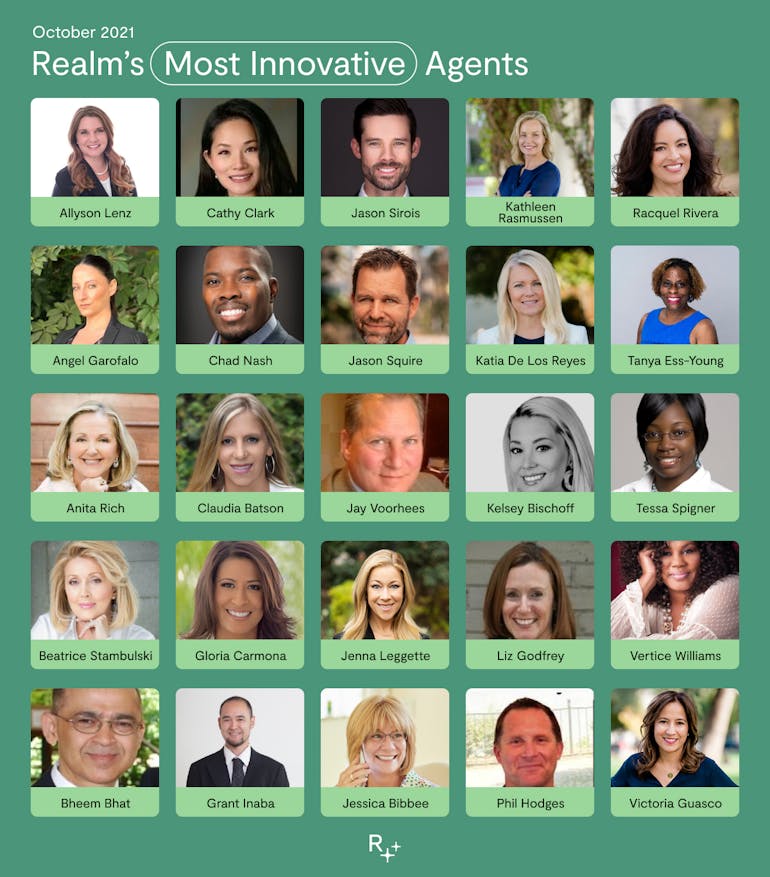 Congratulations to the 25 agents across the country who made September's Most Innovative Agent list for taking the time to tap into Realm's platform to build deeper relationships with their clients.
Do you want to make November's list? Members of our monthly Most Innovative Community receive:
🏘  Free promotion to over 30,000 homeowners nationwide
🔐  Early access to resources & marketing materials
🧢  Fun Realm SWAG
To be eligible for November's list, book a meeting with our team to learn more
About Realm
Founded by real estate entrepreneur Liz Young in 2019, Realm is a one-stop-shop for actionable home advice. With data-backed insights ranging from when to tackle a bathroom renovation to when to refinance, we are here to help modern American homeowners get more out of their biggest asset.
We partner with real estate agents around the country who use our platform to differentiate themselves from the competition and to deepen relationships with their clients.
Published by Realm
Get more out of your biggest asset: your home. Realm shows you what your home could be worth & how to access more of its potential value. View more posts