Stay connected to past clients with automated 
monthly insights you can take credit for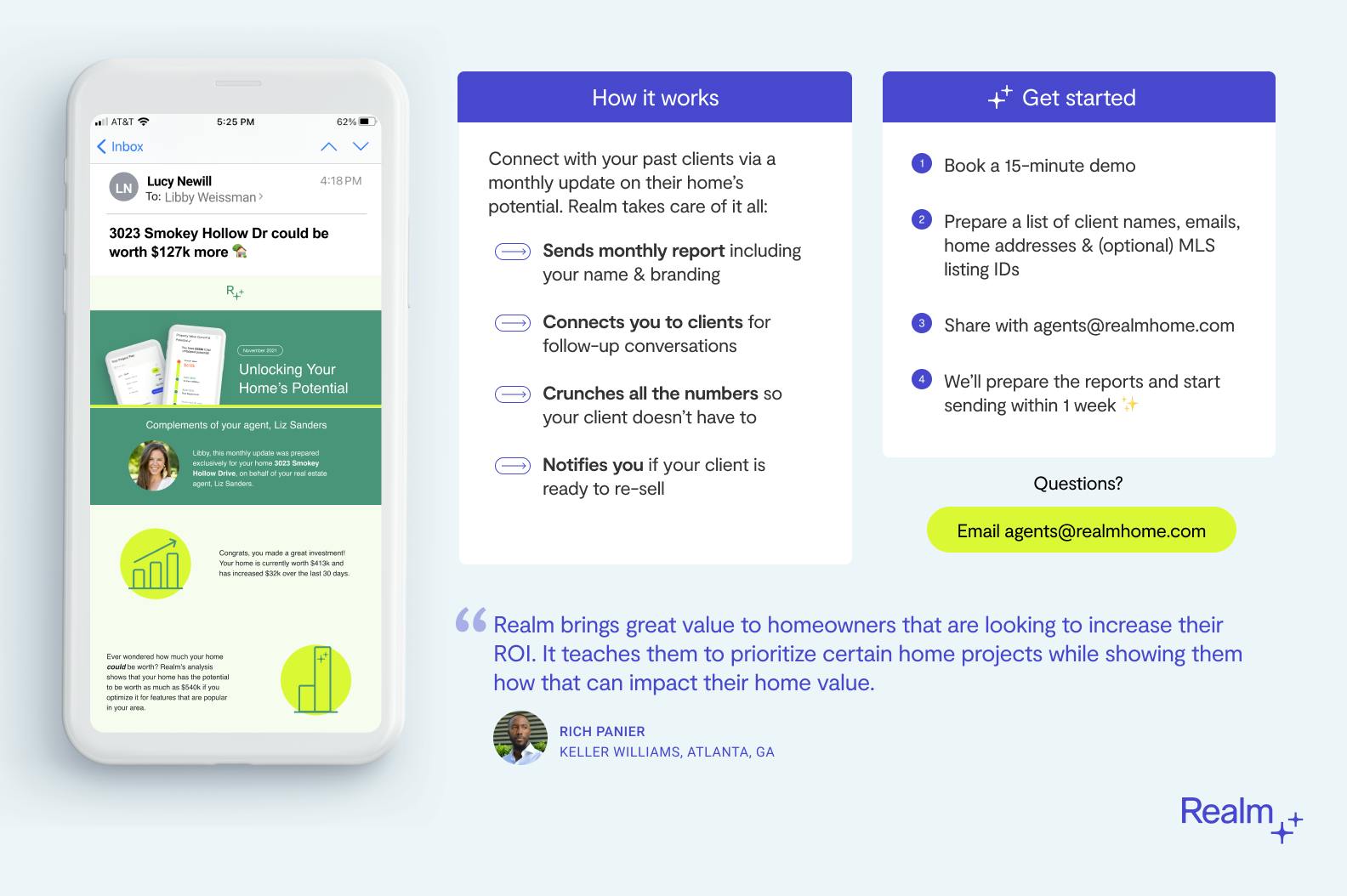 You already have everything it takes to be a successful agent — but with so many clients to juggle, it can sometimes be overwhelming to figure out how to keep all those relationships warm at once.
With our automated monthly guide to unlocking your home's potential, all you have to do is share your client list, and we'll take care of the rest.
How it works:
First, we'll let your client know you've opted them in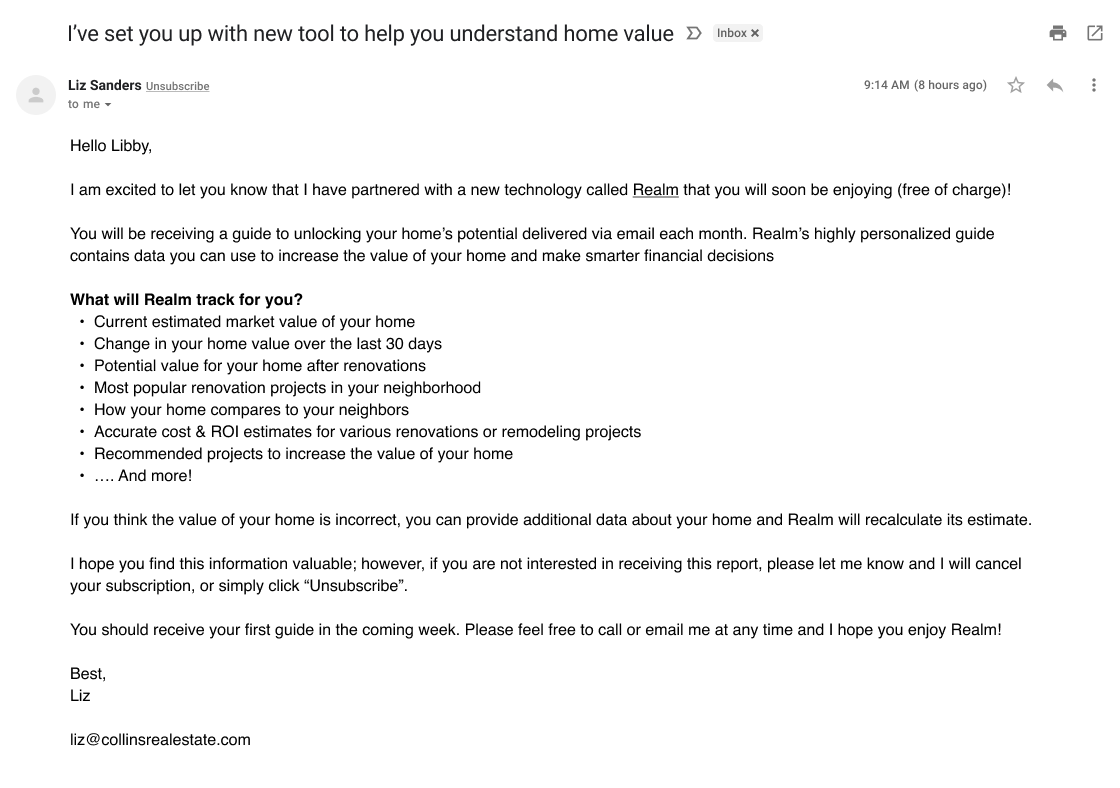 Then, we'll send them a monthly update of our top tips & recommendations they can use to get to know their home value, like this:

We'll keep you in the loop with your clients for follow-up conversations and notify you if your client is ready to re-sell.
Ready to get started? Email us your client list at [email protected] or book a 1:1 demo to get your questions answered.
Frequently Asked Questions
How much does it cost?
It's free!
How long does it take to launch it for my clients?
5-7 business days. Once we receive your list, we go over it to ensure we have all the information needed to get started. Once we finalize the list, we will launch the automated monthly report on behalf of you to your clients.
Who has access to my data?
Your privacy is important to us. Your data is for the sole purpose of connecting you with your clients. We will never share your personal information or your client's personal information to third parties.
How will I be notified if my client creates an account with Realm?
If a client creates an account with Realm, we will notify you via email (or text if you've opted into text updates) so you can continue to build your relationship with your client.
Can my clients unsubscribe from the automated monthly update?
Yes. All emails will have an unsubscribe link where your clients can opt-out of the emails. 
Can I freeze my automated monthly update?
Yes. If you are interested in freezing or unsubscribing to the automated monthly updates, just email [email protected].
Who can I go to if I have additional questions?
We are always here to help! If you have additional questions, feel free to reach out to our agent's partnerships manager at [email protected].
Published by Realm
Get more out of your biggest asset: your home. Realm shows you what your home could be worth & how to access more of its potential value. View more posts