5 things you should know about landscaping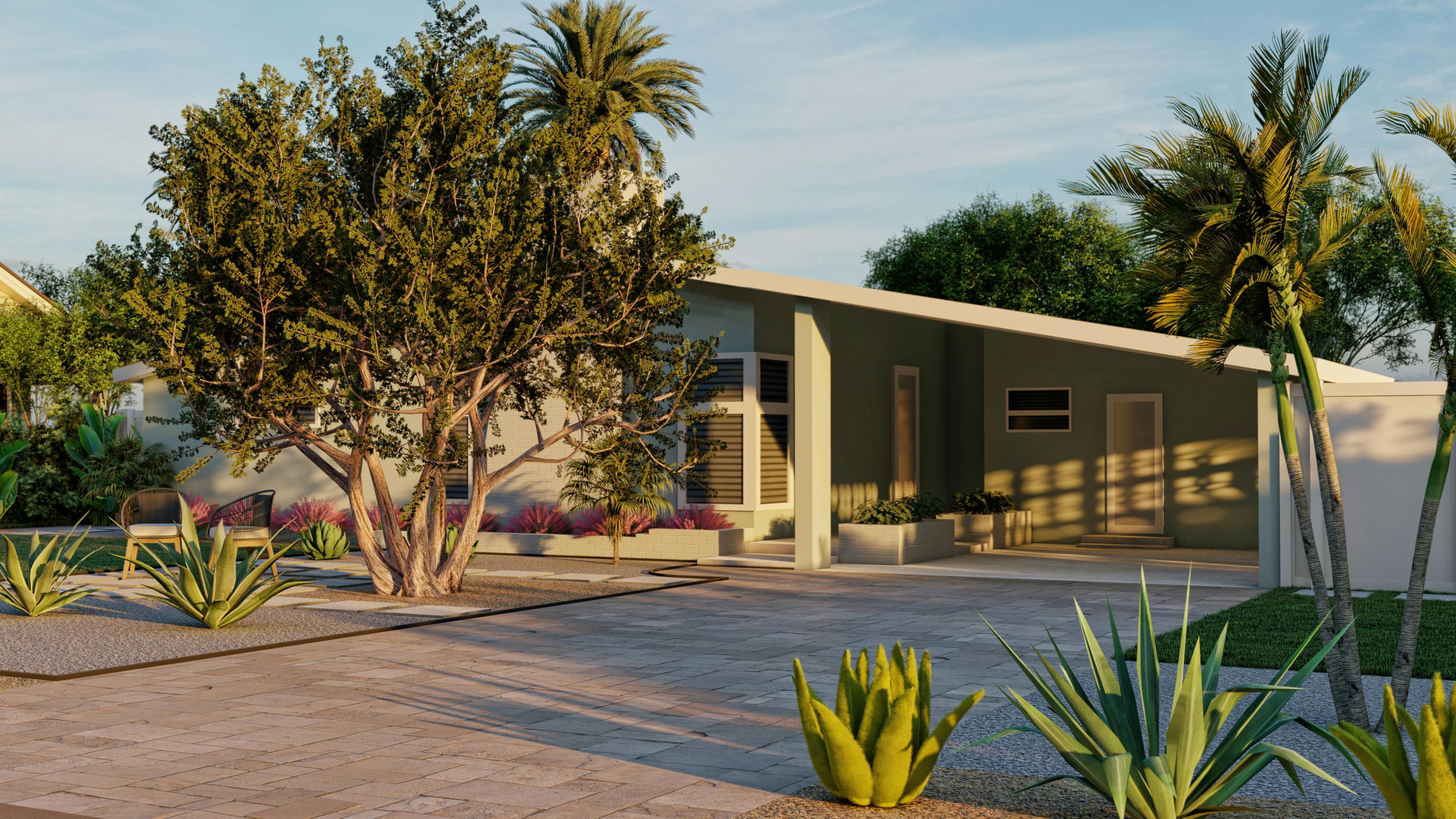 We're all familiar with the importance of outdoor space, especially after spending so much of the past couple years inside. Landscaping and outdoor home projects have grown in popularity during the pandemic and we don't anticipate that trend slowing down. When it comes to tackling a landscaping project, there's a lot to consider, so we teamed up with the experts at Tilly to share the most important things you should consider before digging in.
Tilly is a digitally-integrated landscape design firm that helps homeowners use technology to create their dream outdoor space. While landscaping projects can differ based on your personal preferences, the size of your yard, and the climate in which you live, these five tips are essential for anyone trying to make the most of their outdoor space.
1. Priority, pricing, and style are the name of the game
The best way to get started on a landscape design project is to break it down into needs, budget, and style. First, prioritize your needs by considering how you use your space and the features that are non-negotiable for you. Some questions you can ask yourself include:
Do you need room for kids to play?
Do you love to entertain?
Do you need a private area for peace and quiet? 
Do you have a looming neighbor you'd like to (respectfully) see less frequently?
Next, understand the big picture cost. Realm's accurate pricing helps you create a realistic budget for your plans, with cost and value recoup estimates specific to your property. You can even customize your project based on the size of the area you want to landscape and the types of plants and features you'd like to include.
Finally, consider your design preferences and taste. Try taking Tilly's style quiz to learn more about your garden preferences. 
2. Your landscaping choices can help the planet
Your landscape can make a big difference for the environment. Specific outdoor elements, such as xeriscaping and the use of native plants help reduce water consumption, the need for pesticides and fertilizers, and they enrich the soil. When selecting the right plants for your landscaping, being mindful of the climate and the plants that thrive there is a great way to create a healthy, cost-effective, and low maintenance yard. 
3. Landscaping in 2022 is all about the entertainment
We're expecting outdoor entertaining to keep growing in popularity this year. Tilly's full trend forecast provides an in-depth look at the specific styles they expect to pop and these three are our favorites:
Outdoor bar: It doesn't get much better than al fresco drinks. Outdoor bars are just as good for a laid back summer night with the neighbors as your annual 4th of July party. With entertaining being pushed outside, an outdoor bar is a must-have. 
Pergolas, pavilions, and gazebos: Pergolas, pavilions, and gazebos can be an expensive addition to a yard, but they're well worth the cost. These beautiful hardscape pieces can dramatically improve a yard's functionality and aesthetic, making your space look polished and welcoming. 
Fire pit: This year-round feature can help extend your time spent outdoors. Plus, it's enticing to potential buyers (if you're looking to sell). Whether you want a basic portable fire pit or an elaborate built-in space, fire pits are a functional and valuable addition to your outdoor space. 
4. Know your space and make a plan 
Every yard has natural beauty, but it's up to you to highlight it! By studying your outdoor space and preferences, you can create a plan that effectively maximizes your yard's potential. Here are a few things to keep in mind when creating your landscaping plan:
Outdoor entertaining: No yard is too small for an entertaining space. Achieve a functional flow and maximize your space by designing around your yard's eccentricities. 
Privacy: A thoughtfully designed landscape can be a great privacy solution for a close neighbor or a nearby street. Whether it's through hedges, a fence, or another option, landscaping can be an elegant way to create boundaries around your home. 
Fantastic views: Design the perfect perimeter to highlight your favorite mountains, backyard stream, or a beautiful flowering tree. 
New build homes: Installing mature landscaping around a new build can give it a well established look and comfortable, lived-in feel.
5. Digital landscaping services can help improve the health and design of your landscape
Digital services like Tilly are a relatively recent addition to the landscaping industry and they're helping homeowners get more for less. After you complete a survey about your landscaping goals, Tilly matches you with a landscape designer who then creates your landscaping plan based on your climate, garden style, and goals with aerial designs, plant recommendations, and a shopping list with everything you need to transform your space. Depending on the project scope, homeowners can then carry out Tilly plans themselves or hire a team of experts to finish the job. If you're interested in redoing your landscaping but aren't sure where to start, we recommend taking Tilly's online survey!
Published by Realm
Get more out of your biggest asset: your home. Realm shows you what your home could be worth & how to access more of its potential value. View more posts